Regular price
Sale price
$40.00
Unit price
per
Sale
Sold out
🔥 Why it's Awesome
The Fubsy is a flat out beast!  This isn't your cheap 2000psi, with junk internals.  As soon as you feel the weight of it, you'll know its built like a tank.  The Fubsy is built to be used and abused.  If you drop it, it won't break.  If you run a high-pressure pressure washer, this gun will work flawlessly.  We made it safe to use all the way up to 5000psi.  You'll never have to buy another power washer gun once you own The Fubsy.

Say goodbye to the long power washing wand and say hello to the The Fubsy!   Our power washer gun lets you have have full control over your foaming fun and rinsing.  Designed to pair with our Foam Cannon for perfect compatibility and maximum foaming, however The Fubsy can be used with any foam cannon that has a standard 1/4" quick connect fitting.  Add the Turbo Nozzle to the Fubsy and you'll be a time saving, car washing machine!
Technical Specs
⚆ Max Pressure: 5000psi
⚆ Standard 1/4" quick connect fitting for foam cannons and sprayer attachments
⚆ Comes with two hose attachments: (use the one that matches your power washer hose connection)
Standard M22-14MM fitting to attach to power washer hose
Standard 3/8" quick release 
⚠️ Different fittings may be required for use with your pressure washer and/or attachments (not included)
🧼 Features

🧼 Have full control over your gun
🧼 Ditch the long wand style guns
🧼 Standard size fittings
🧼 Easily clean hard to reach areas
🧼 Heavy duty construction
🧼 Easy operation
❔ How to use it

⚠️ Always point away from vehicle when test spraying incase attachments or fitting are not secure - you don't want to dent your vehicle do you?

1. Attach the The Fubsy gun to your pressure washer hose using the correct adapter
2. Attach foam cannon or sprayer attachment to the end of the The Fubsy gun
3. Always do a test spray making sure you point away from the vehicle incase the spray nozzle isn't fully seated


View full details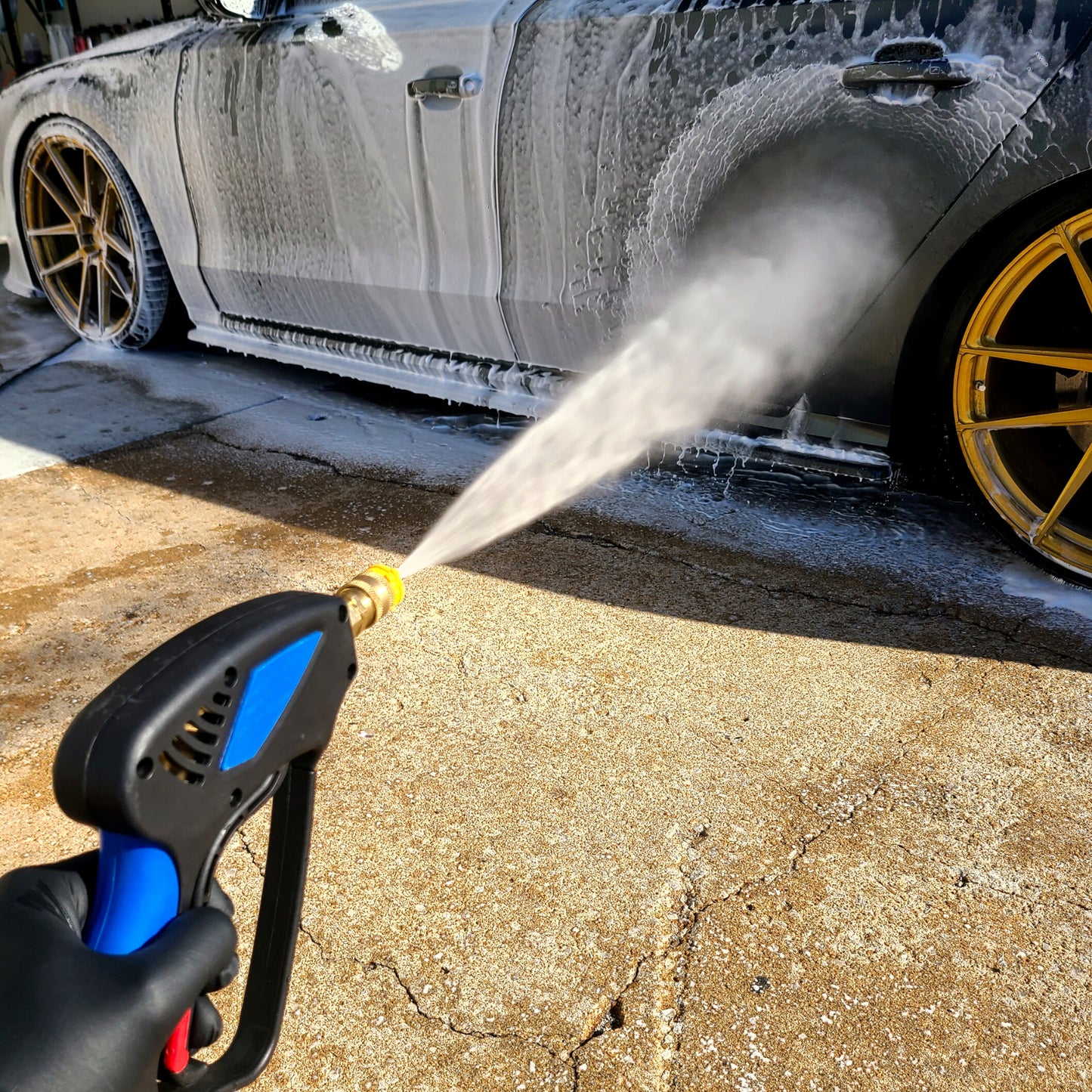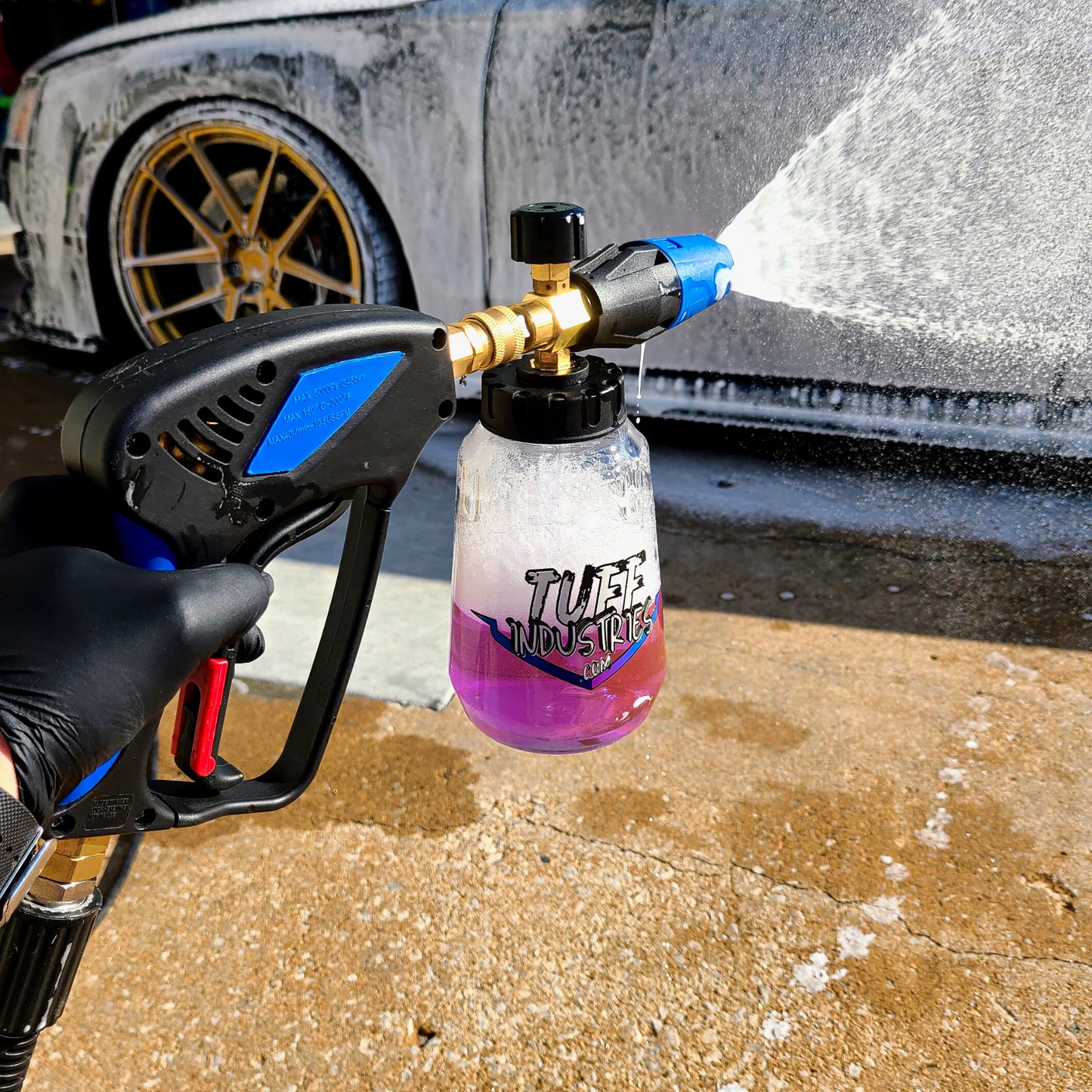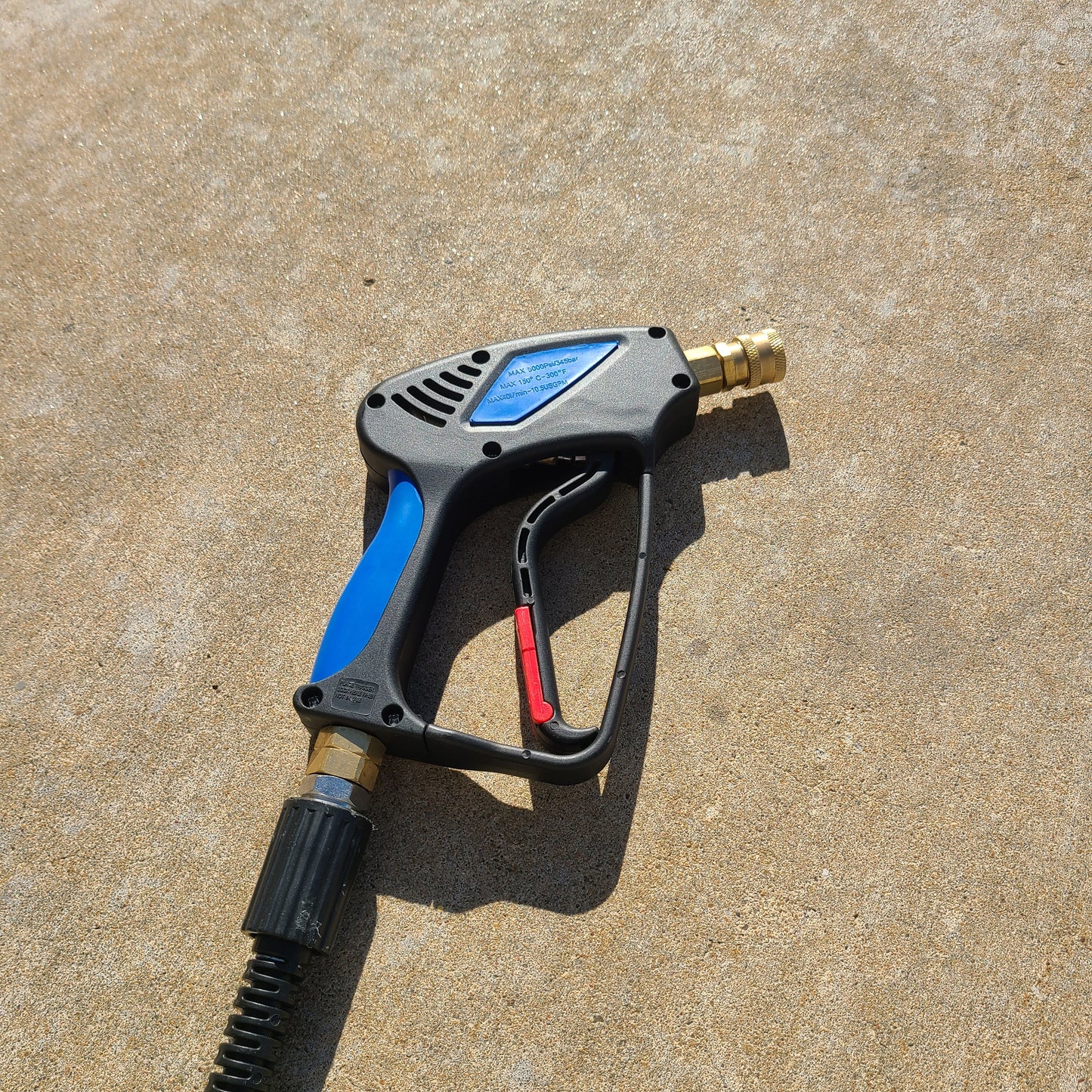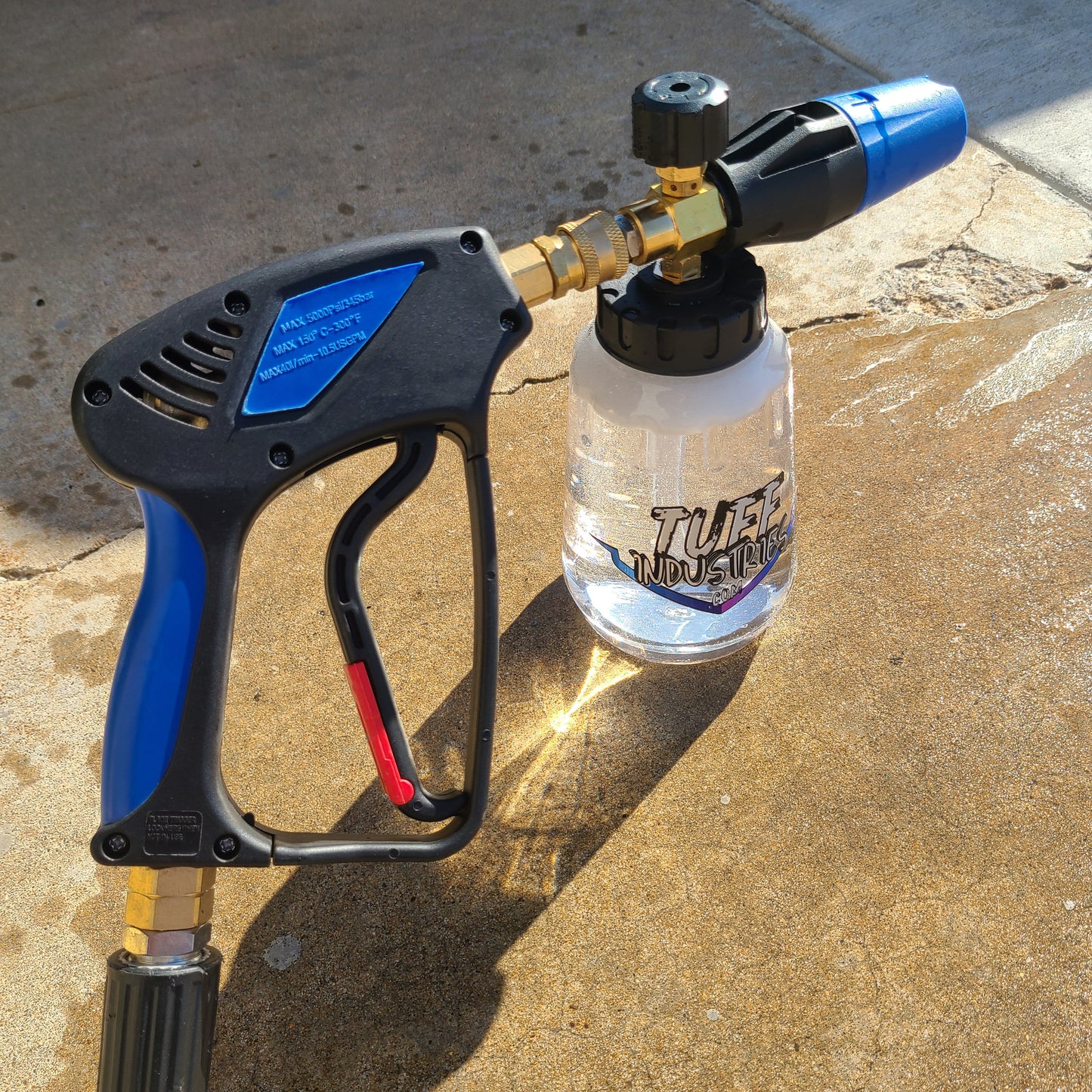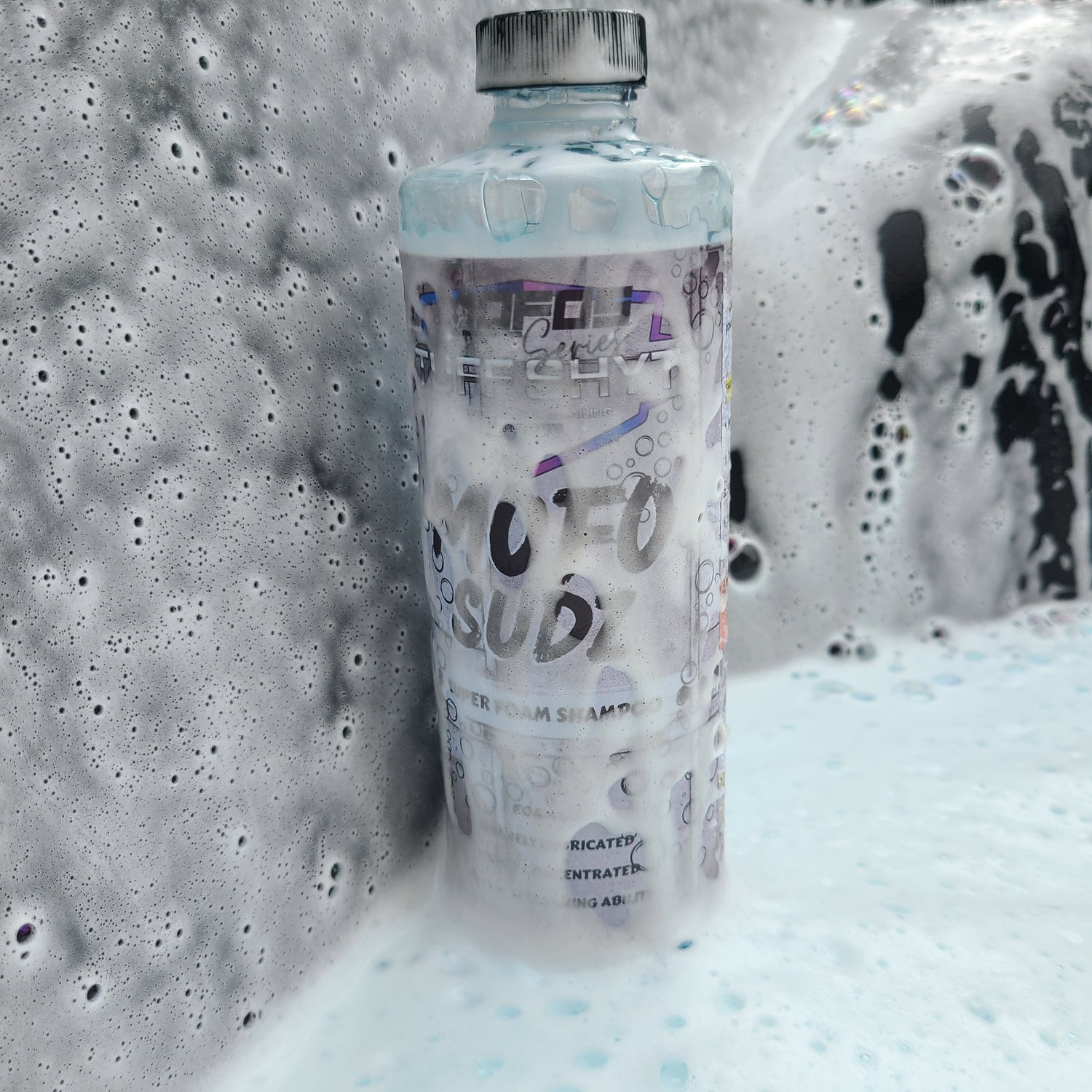 Super Foaming Shampoos
We have a wide selection of car washing shampoos so we know we'll find what you're looking for! Need a shampoo with wax? No problem! Need a ceramic shampoo? We got you! Did you have a weekend of off road activities and its time to clean up? We have a shampoo for that too!
Show Me!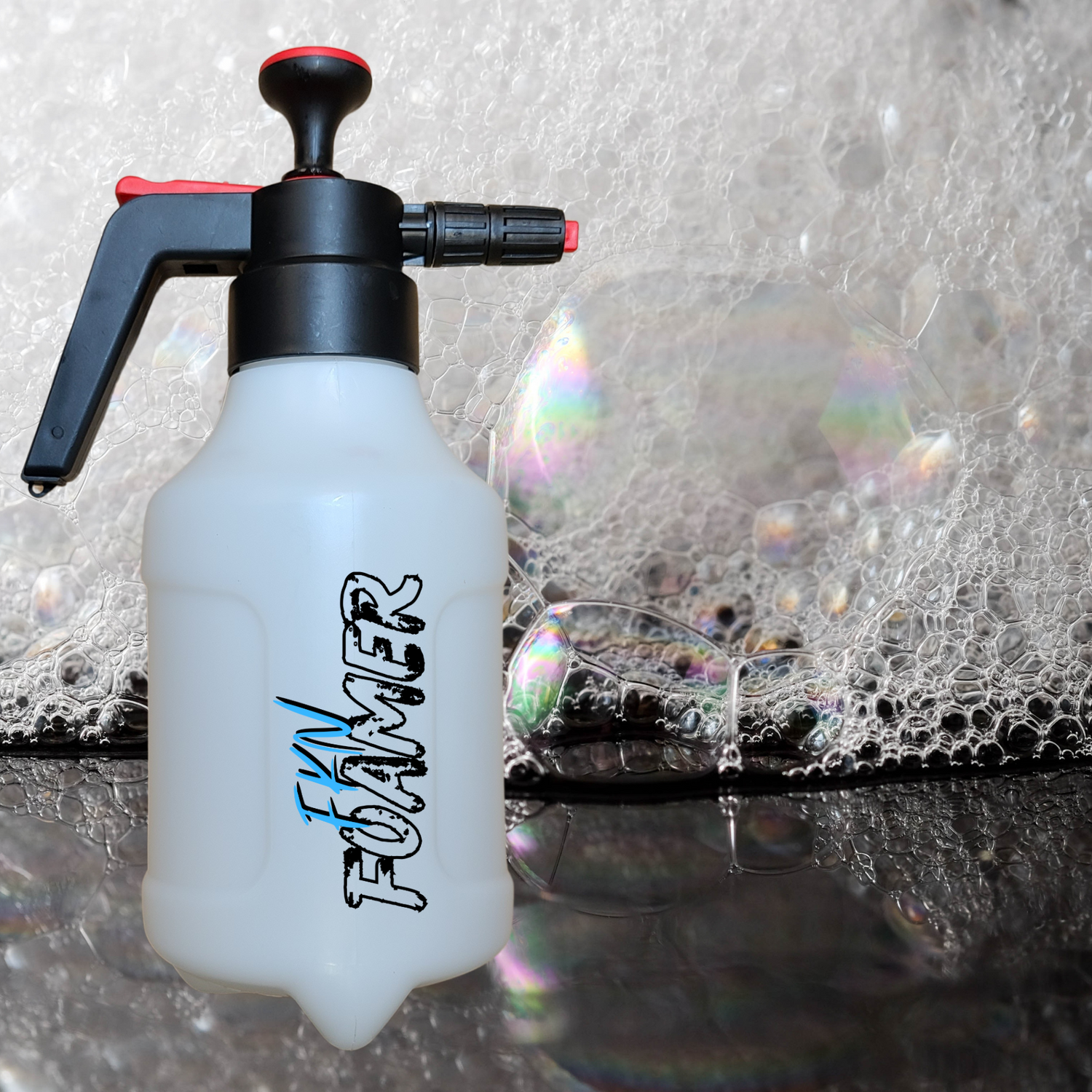 Portable Pump Foamer
Our Pump Foamer is perfect for pre-washing your wheels or use it to foam down the entire vehicle. This foamer is also great for reaching wheel wells and other areas that a foam cannon can't fully get to.
Show Me!