Regular price
Sale price
$29.99
Unit price
per
Sale
Sold out
🔥 Why it's Awesome
The Ultimate Plush Towel! 
The Versatile 500 Towel is our most plushest towel in our line up.  It's the handyman of plushness!  It was created to have major dust collecting abilities while also being a sidekick for glass, and exterior detailing.  It can be used as a "final touch" towel after all of your detailing duties are complete.
It's the perfect towel to have around at all times.
NOTE: Due to the edgeless design some minor fraying is possible from washing.  Simply snip any loose fabric with scissors and your towel is back to new.
Sold as a 3 pack.
✔️ Features

💠 Size: 16" x 16"
💠 Sold as a 3 pack
💠 500gsm
💠 Insanely Soft
💠 Superior Plushness
💠 Edgeless design
💠 Great multi use towel
❔ How to use it

⭐ Dusting - This towel glides across any surface picking up dust along the way. This towel is suitable for interior and exterior dusting.

⭐ Finishing Touch - We use this towel to give our glass and exterior body panels that finale "once over" to ensure we have a streak free finish.
❤️ Care Instructions

🚫  DO NOT USE FABRIC SOFTENER OR BLEACH.

🚫  DO NOT USE DRYER SHEETS

❤️  Machine wash using hot water.

❤️  Always wash microfiber separately from other types of materials.

❤️  Machine dry on LOW heat.

❤️  For best results, use Tuff Soaps Tuff P O D along with your regular laundry detergent

 
View full details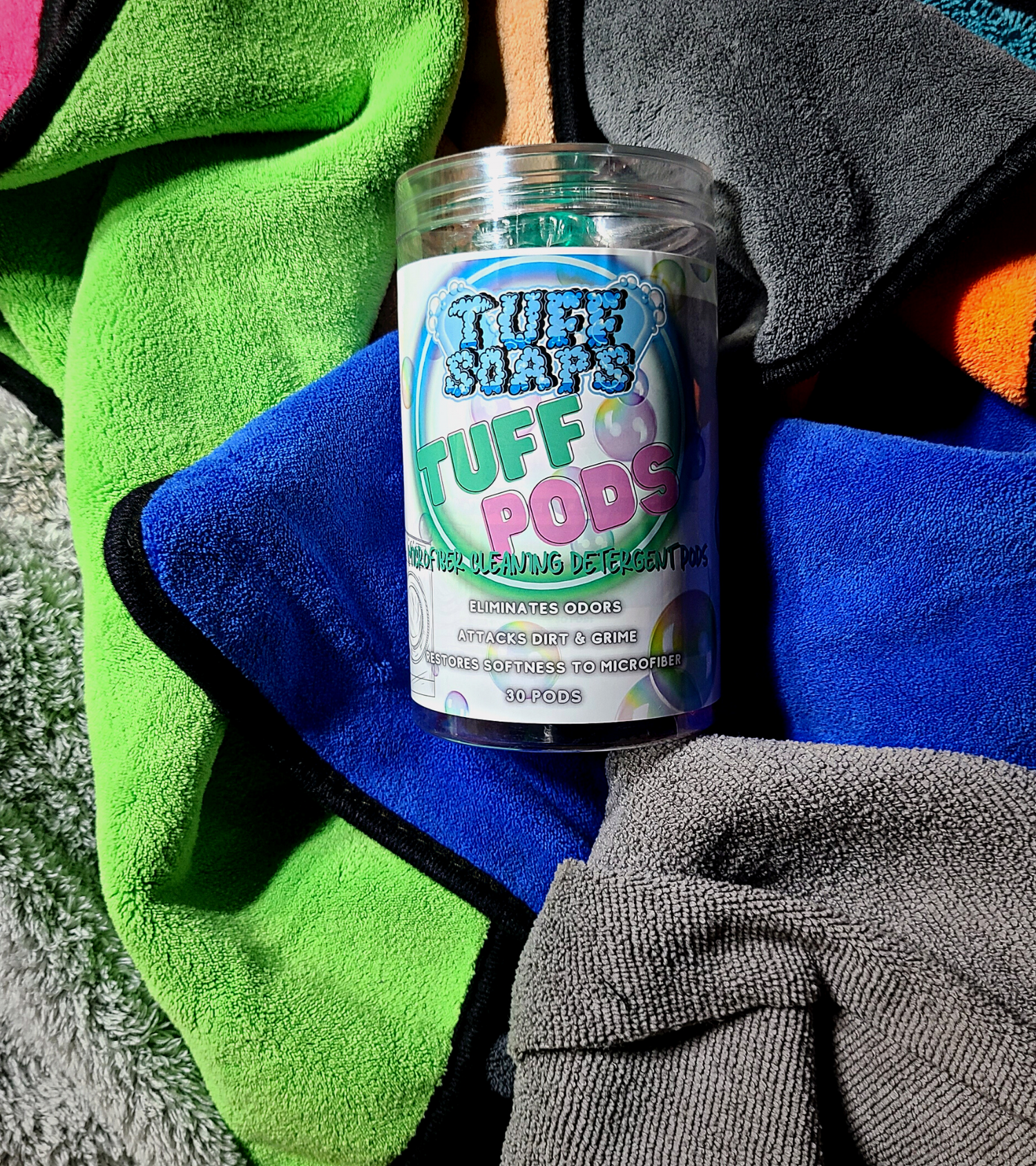 Microfiber Detergent PODs
Our Tuff PODs were created to aid in the cleaning of microfiber towels, mitts, pads and cotton!  Bring back the softness to your microfiber towels and help breakdown stubborn grime and stains with our ultra efficient detergent pods.
Show Me!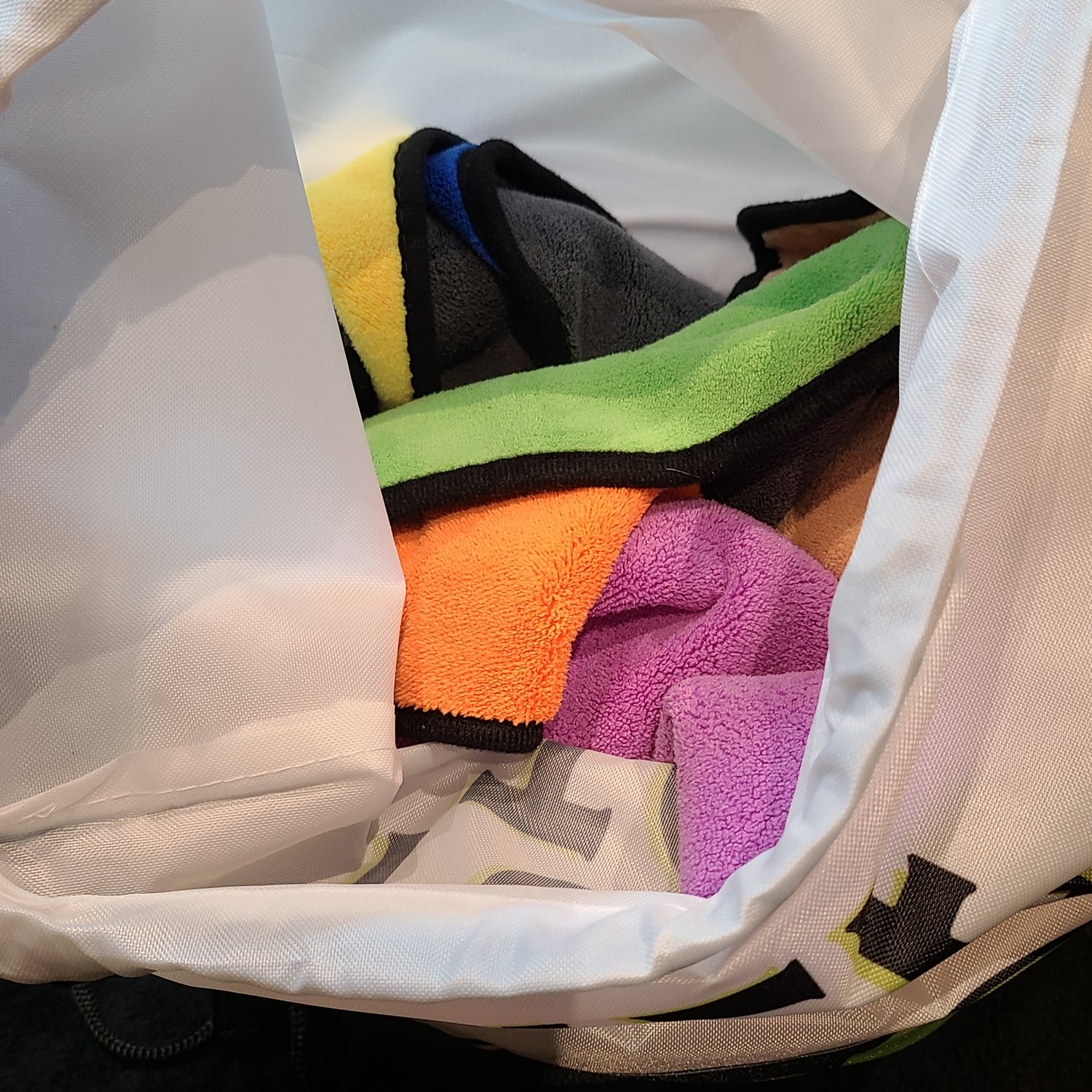 Bags for your rags
The attractive solution to keep your towels organized is finally here! We have a variety of design to choose from so you can keep everything neat and tidy!
Show Me!