Regular price
Sale price
$14.99
Unit price
per
Sale
Sold out
🔥 Why it's Awesome
Okay, so its a round towel that we call a disc, but the dust collecting properties of this towel is no joke!  We made this towel to be super soft and plush so it would easily travel across your interior surfaces and exterior panels.  This is one of the softest towels you'll ever feel!

✔️ Features

💠 12" circle
💠 Super soft
💠 Ultra plush
💠 Soft weave binding
💠 Superior dust collecting properties
❔ How to use it

⭐ Interior - This towel is safe to use on all interior panels of your vehicle. Its the perfect dusting towel to keep your interior dust free. Easily wipe away the dust from your radio screen, instrument cluster and other interior panels without leaving streaks.

⭐ Exterior - Safe to use on all exterior panels and provides a great solution for a vehicle that needs a light dusting. Pair this with our Omni Shine if you need to get rid of fingerprints or other light smudges.
❤️ Care Instructions

🚫  DO NOT USE FABRIC SOFTENER OR BLEACH.

🚫  DO NOT USE DRYER SHEETS

❤️  Machine wash using hot water.

❤️  Always wash microfiber separately from other types of materials.

❤️  Machine dry on LOW heat.

❤️  For best results, use Tuff Soaps Tuff P O D along with your regular laundry detergent

 
View full details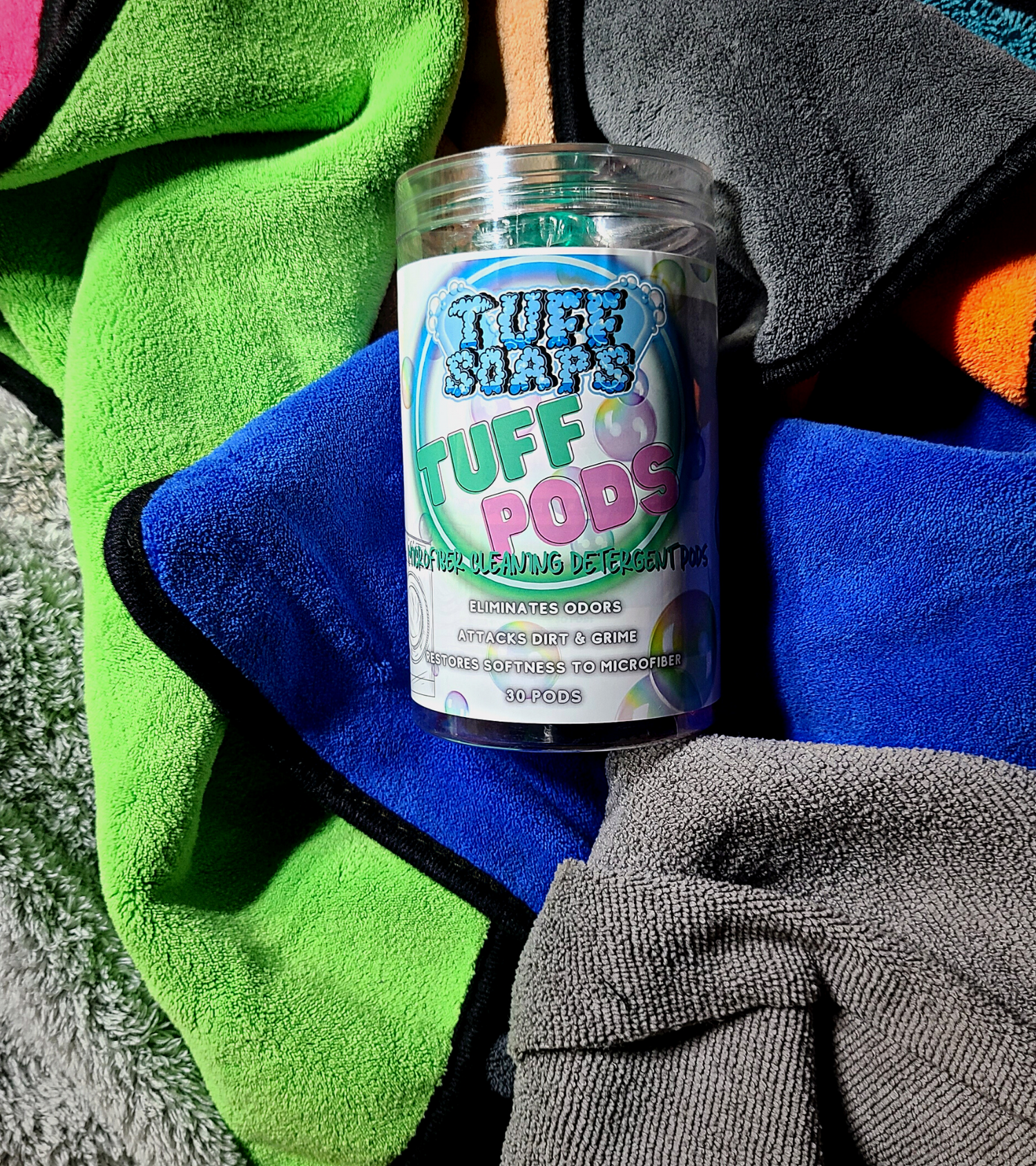 Microfiber Detergent PODs
Our Tuff PODs were created to aid in the cleaning of microfiber towels, mitts, pads and cotton!  Bring back the softness to your microfiber towels and help breakdown stubborn grime and stains with our ultra efficient detergent pods.
Show Me!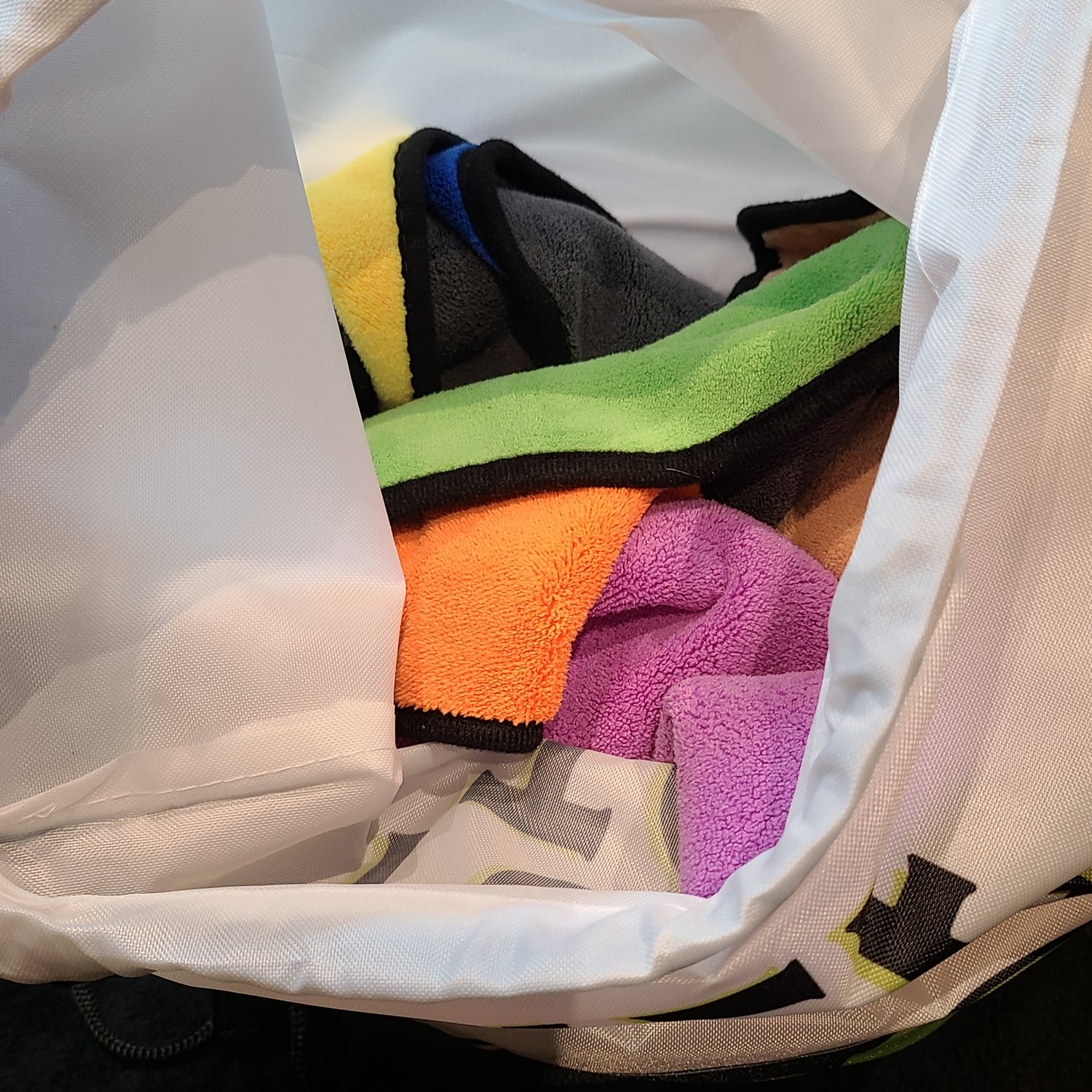 Bags for your rags
The attractive solution to keep your towels organized is finally here! We have a variety of design to choose from so you can keep everything neat and tidy!
Show Me!