Regular price
Sale price
$15.99
Unit price
per
Sale
Sold out
🔥 Why it's Awesome
Our Wipe Out Towel is a professional grade towel that was created with leather cleaning in mind, but can be used for a wide range of cleaning tasks.  It easily captures dust, dirt & grime and keeps it trapped.  
With 3 colors available, you can color code your towels to certain cleaning tasks.  This will prevent cross contamination and frustration.  You don't want to end up wiping your dash panel with the same towel that has exterior wax on it.
Sold as a 3 pack
✔️ Features

💠 Size: 15" x 15"
💠 Sold as a 3 pack
💠 3 colors available
💠 300gsm
💠 Professional grade
💠 Traps dirt & grime for easy pick up
💠 Perfect companion for leather cleaning
❔ How to use it

⭐ Leather - Our Wipe Out Towel traps dirt & grime making it the perfect match to our leather cleaner spray. The cleaner breaks down the dirt and this towel cleans up the mess leaving nothing behind.

⭐ Dusting - This towel can pick up dust, remove finger prints and smudges from any surface. Use our Omni Interior spray for a great interior cleaning experience.

⭐ Glass - Make cleaning glass much easier with our Wipe Out Towels. It's a good choice for light to medium dirty glass and can be used as a "last touch" towel for glass to provide a streak free finish.

⭐ Exterior - If you need to dust off the exterior of your vehicle, this towel won't let you down. It'd made to collect duct, dirt & grime. Use it with detail spray to give your ride that shine it deserves.
❤️ Care Instructions

🚫  DO NOT USE FABRIC SOFTENER OR BLEACH.

🚫  DO NOT USE DRYER SHEETS

❤️  Machine wash using hot water.

❤️  Always wash microfiber separately from other types of materials.

❤️  Machine dry on LOW heat.

❤️  For best results, use Tuff Soaps Tuff P O D along with your regular laundry detergent

 
View full details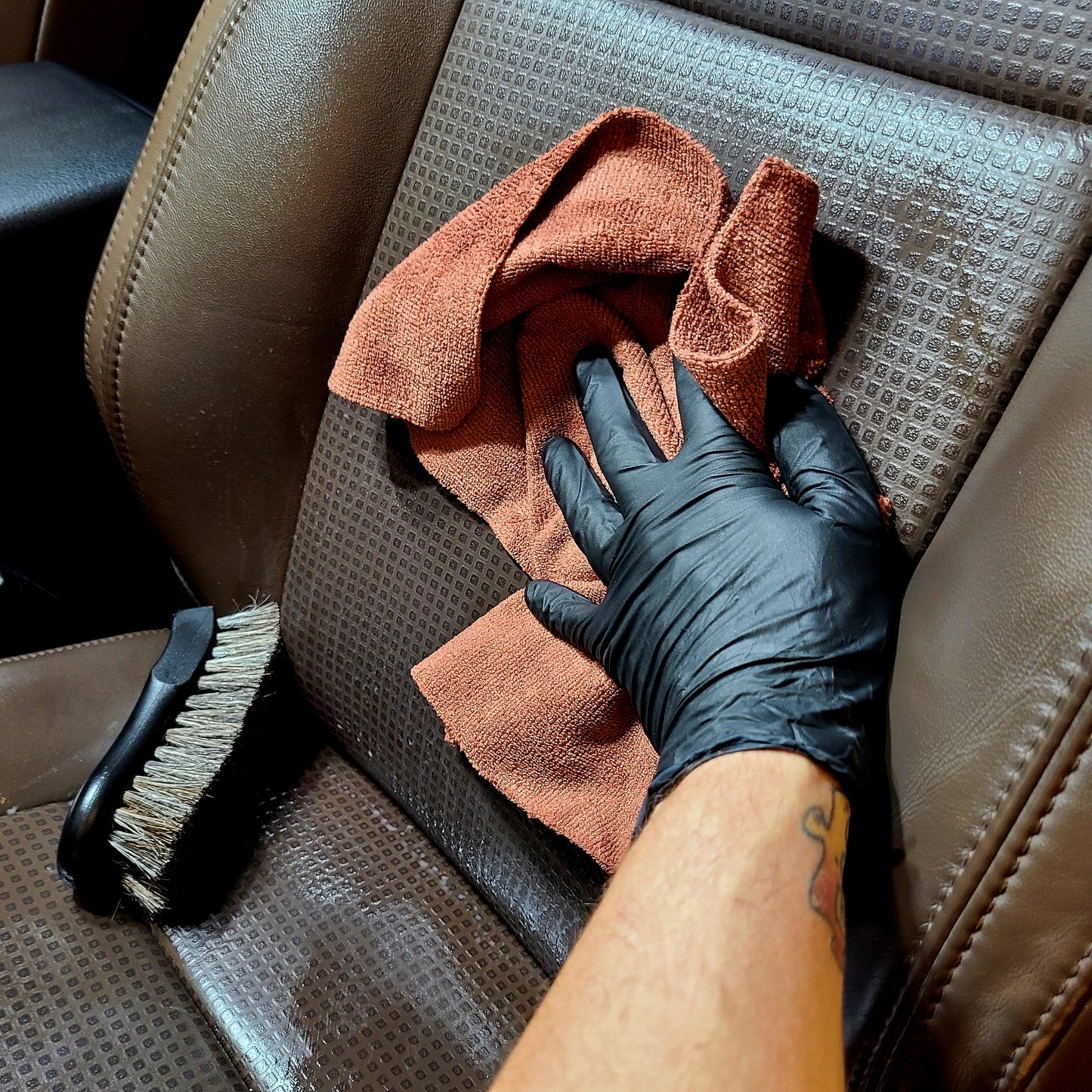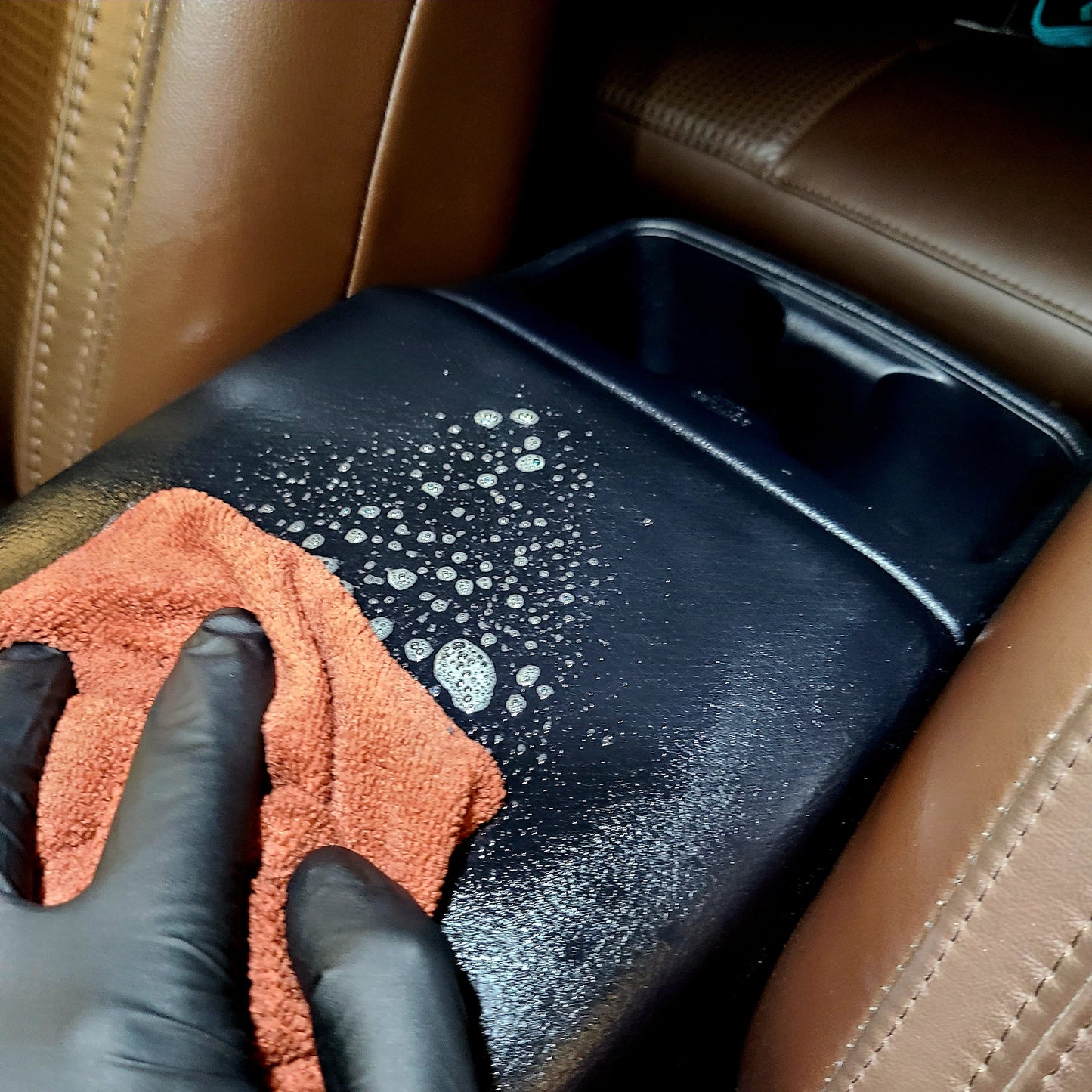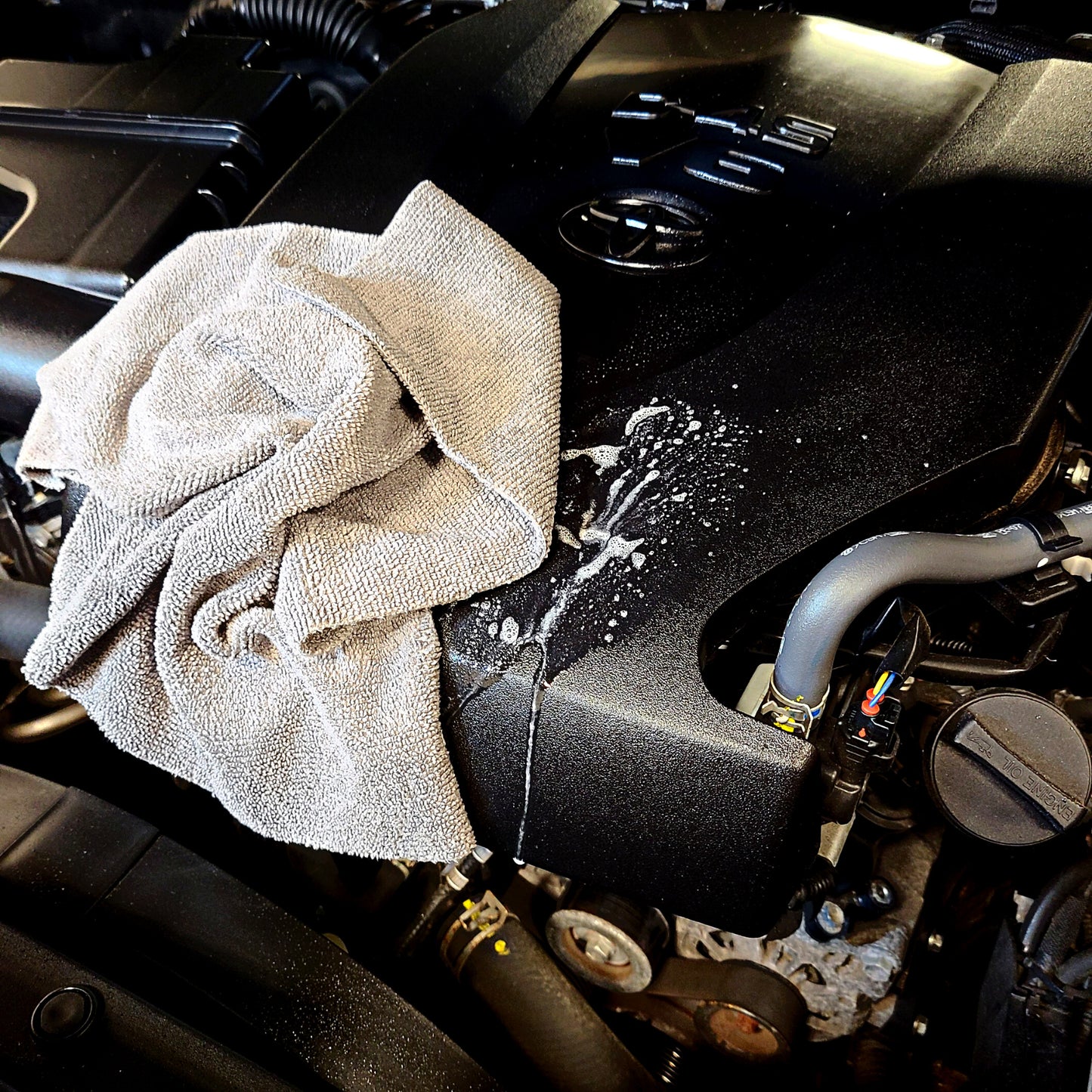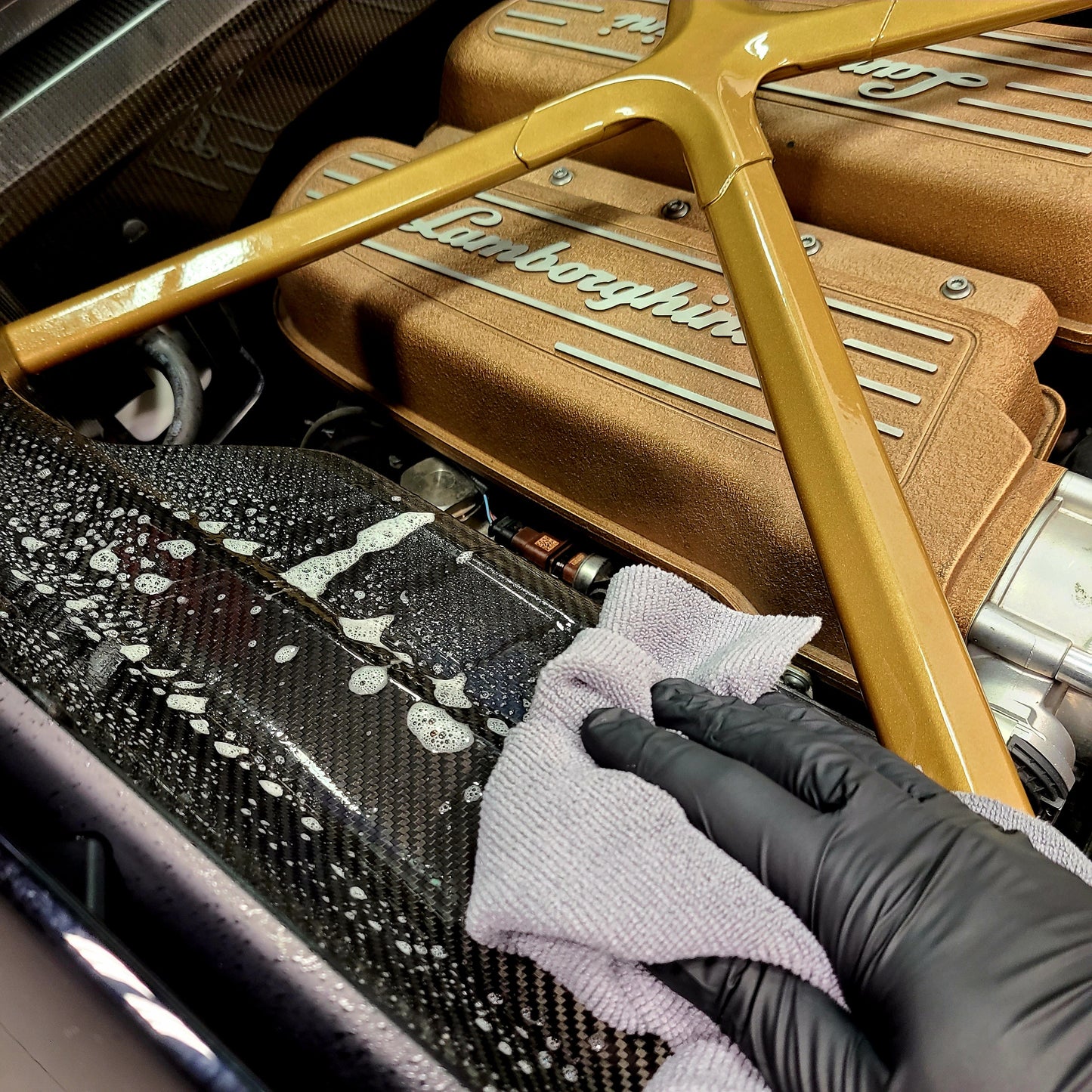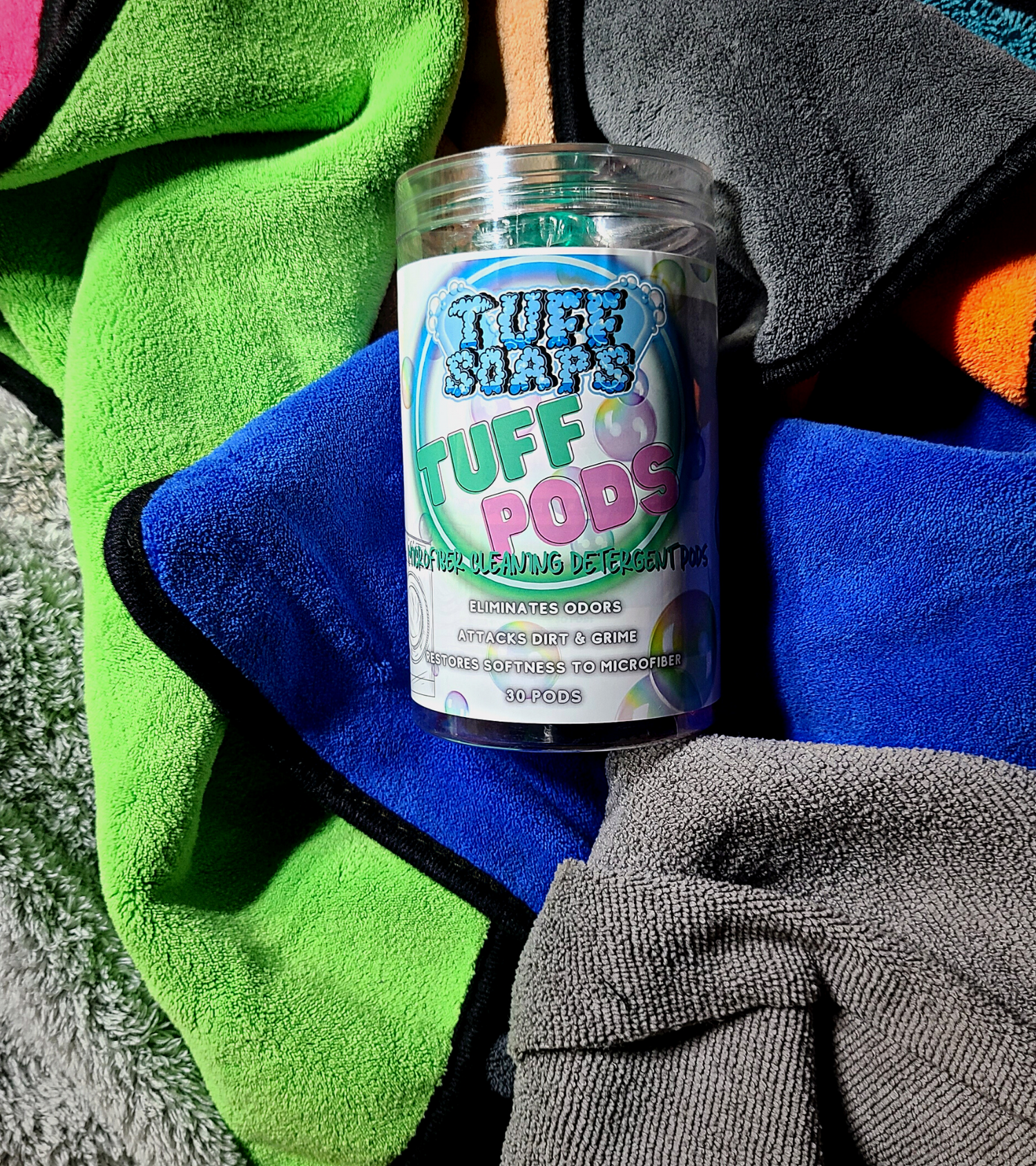 Microfiber Detergent PODs
Our Tuff PODs were created to aid in the cleaning of microfiber towels, mitts, pads and cotton!  It doesn't matter how nasty your stuff is, one POD is all you need.
Show Me!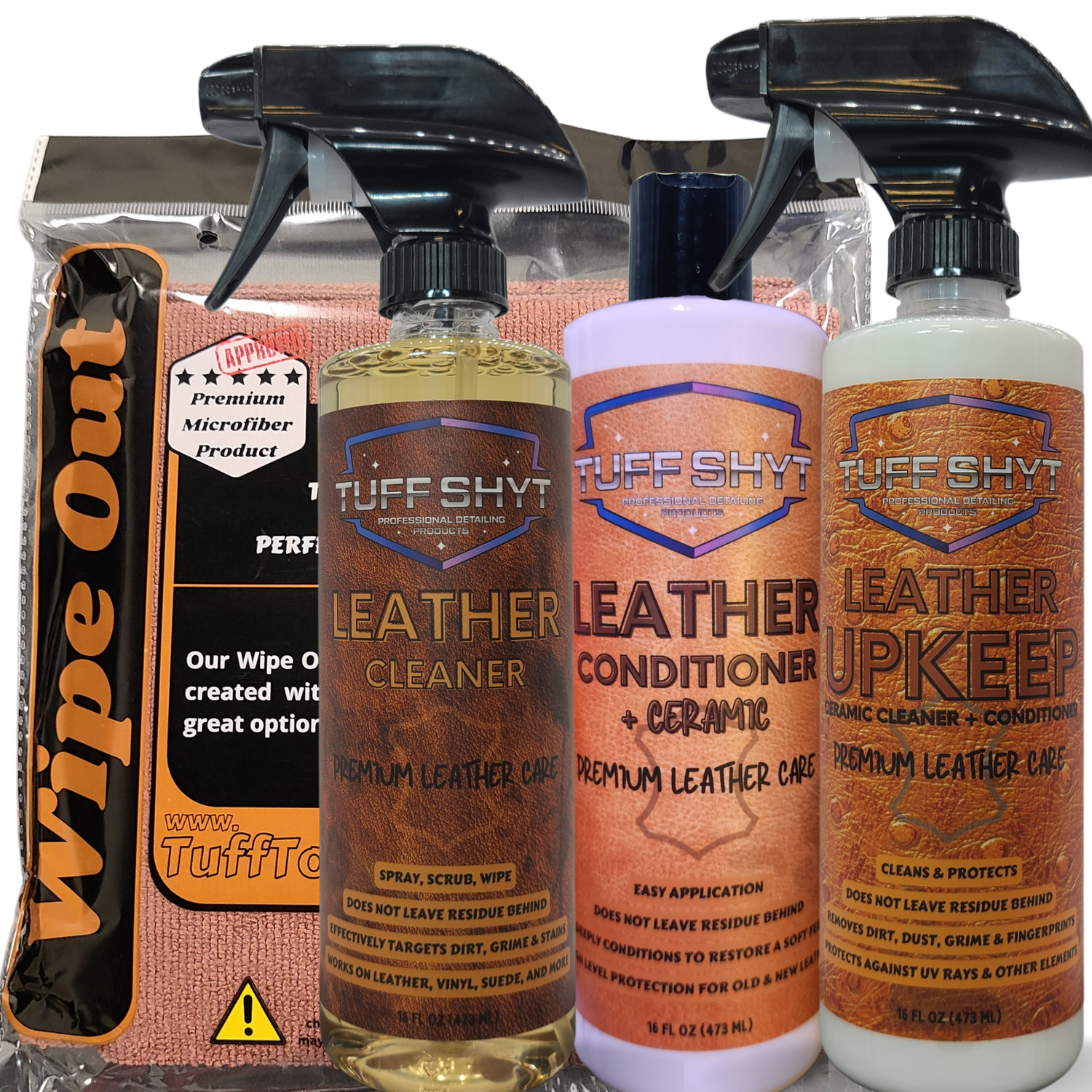 Leather Care Kits
Our leather care products are super effective and provide outstanding results! Use these products on leather and vinyl to keep them feeling soft and looking like new! Use our 3 step leather process for maximum results!
Show Me!