Regular price
Sale price
$28.00
Unit price
per
Sale
Sold out
🔥 Why it's Awesome
Gold Gelly is a premium ceramic wax that offers insane water beading power, while leaving an intense shine behind.  After applying Gold Gelly, the protective coating properties will make it a breeze to keep your vehicle clean.  With our insane gloss-enhancing formula you'll get that wet-look shine while protecting your ride from harmful UV rays, pollen, dust  and other contaminants.
Optical brighteners restore paint gloss and color for deep wet, show-winning shine. Safe on all car paint.
Simply spray on, evenly spread, then buff off with a clean premium microfiber towel.  Gold Gelly will change the way you wash your vehicle.
Not recommended for matte finishes
🧼 Features

🧼 16oz Spray bottle
🧼 Instant shine
💠 Durable protection
🧼 Insanely super slick finish
🧼 Heavy duty water beading power
🧼 Effortless application
🧼 Smells great
❔ How to use it

⚠️ Do not apply in direct sunlight or to hot surfaces

💬 Only apply to a dry, clean surface. Clay bar surface prior to using Ceramic Wax for the best results.

🔔 SHAKE WELL BEFORE USE
1. Spray Gold Gelly directly onto the surface
2. Evenly Spread it over the entire work area
3. Let stand until hazing occurs
4. Buff to a shine using a clean, high quality microfiber towel
5. Repeat if necessary

⭐ Keep vehicle dry and out of elements for 2-3 hours after applying Gold Gelly
View full details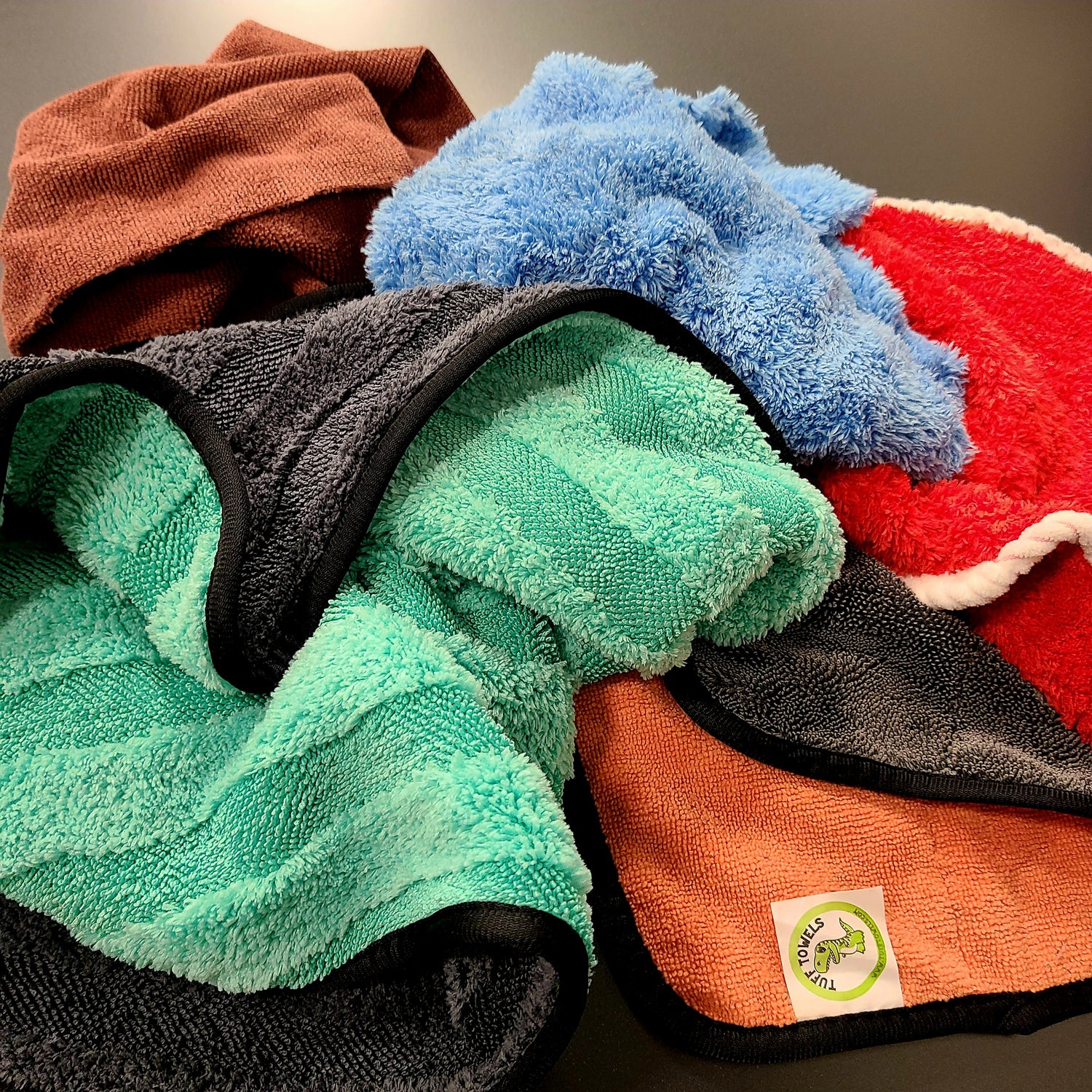 Don't forget your towels!
Our premium microfiber towels will leave you wondering how you've went so long without them! Once you go Tuff, you'll realize that you've had enough with the junk!
Show Me!
The Go Bag
Our Go Bag helps you maintain organization with seven (7) adjustable interior dividers, three (3) interior zipper pockets in the lid and two (2) interior side pockets. The exterior of The Go Bag has 3 large zipper pockets and comes equipped with a heavy duty removable adjustable shoulder strap.
Button label