Regular price
Sale price
$29.99
Unit price
per
Sale
Sold out
🔥 Why it's Awesome
Extend the life of your Wrap, PPF and Decals with Wondrous Wrap & PPF!

Easily clean, condition and protect your vinyl investment with our Wondrous Wrap & PPF spray.  You apply it like a quick detailer, but the benefits far out way a normal detailer.  Our spay provides UV blocking, vinyl conditioning and hydrophobic properties.  You will see instant water beading action after using this product while prolonging the life of your material as our conditioning agent prevent drying and cracking. 
Matte Edition - Suitable for matte & satin wraps, decals and PPF.
✔️ Features

💠 16oz Spray bottle
💠 For use with matte & satin materials only
💠 Easy to use
💠 Cleans and conditions
💠 Provides ultimate protection
💠 Insane hydrophobic properties
❔ How to use it

⚠️ Do not apply in direct sunlight or to hot surfaces

⚠️ Do not use on gloss materials or finishes

🔔 SHAKE WELL BEFORE USE
1. Spray directly onto the surface
2. If the surface is dirty, wipe clean in one direction
3. After clean, spray another layer and wipe evenly over surface
4. Use a clean, premium microfiber towel to buff dry
View full details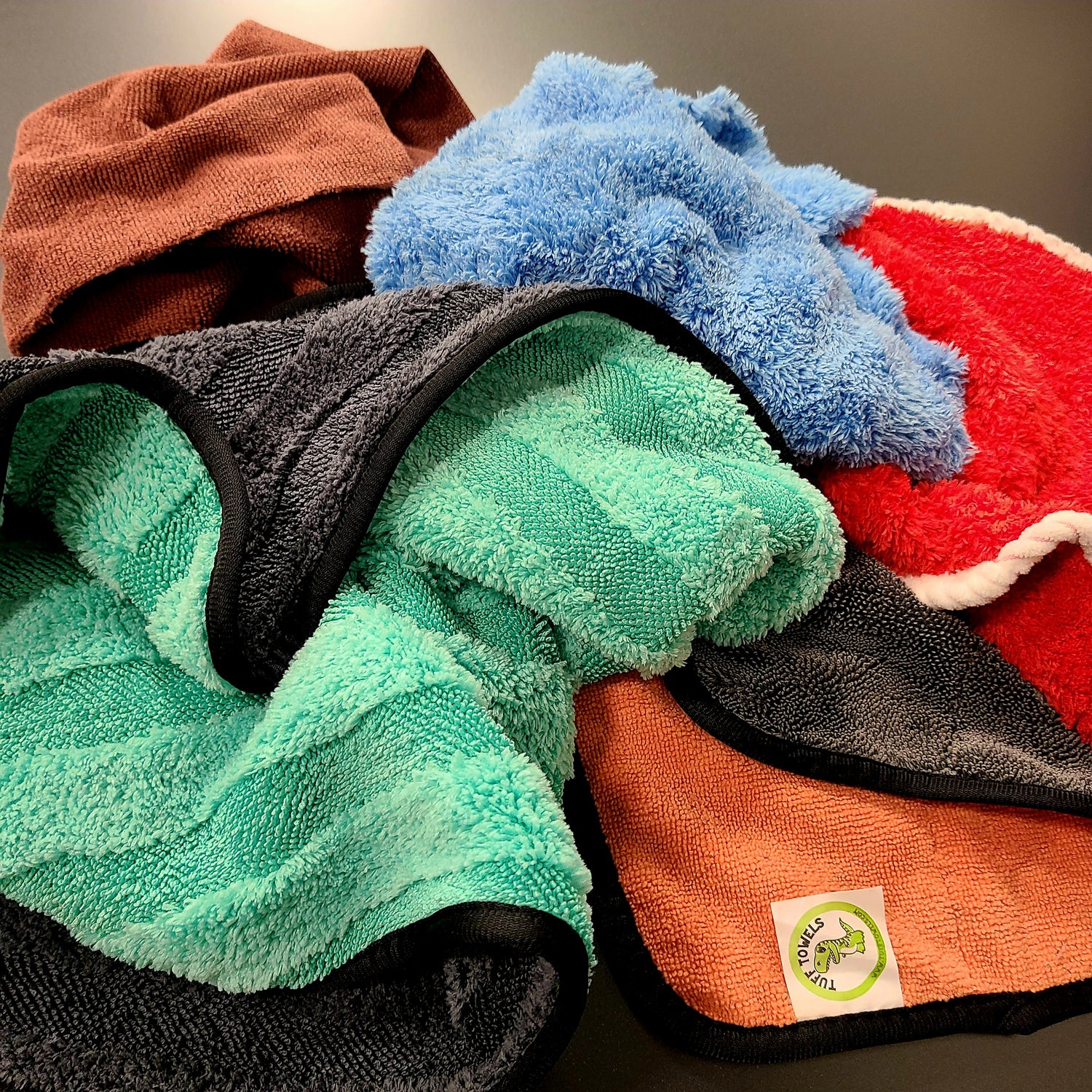 Don't forget your towels!
Our premium microfiber towels will leave you wondering how you've went so long without them! Once you go Tuff, you'll realize that you've had enough with the junk!
Show Me!