Regular price
Sale price
$39.99
Unit price
per
Sale
Sold out
🔥 Why it's Awesome
We dumped an insane amount of SiO2 into this formula, making it our most potent ceramic spray in our line up! With loads of SiO2, lubricants, and gloss enhancers, this is one powerful coating!

Nano Shield offers insane hydrophobic properties that will leave your ride looking fresh & clean while protecting your vehicle from weather, UV exposure, road contaminants, brake dust and so much more! Surfaces coated with Nano Shield can easily be cleaned up with a powerful stream of water or detail spray.
This easy to use formula is a simple spray & wipe application leaving you with the ultimate shine, ultimate protection, and ultimate water beading properties!  Shield your pride and joy with Nano Shield.
✔️ Features

💠 16oz Spray bottle
💠 Easy to use
💠 Super high-gloss color enhancements
💠 Provides a protective layer on the surface
💠 Insane hydrophobic properties
💠 Safe to use on any surface including vinyl wraps and PPF
❔ How to use it

💬 Only apply to a dry, clean surface. Clay bar surface prior to using Nano Shield for the best results. Work your way around the vehicle one panel at a time.

🔔 SHAKE WELL BEFORE USE
1. Spray Nano Shield directly onto the surface
2. Use a microfiber towel to evenly spread it over the entire surface
3. Let stand for 1-2 minutes
4. Buff to a shine using a clean, high quality microfiber towel

⚠️ Do not apply in direct sunlight or to hot surfaces
View full details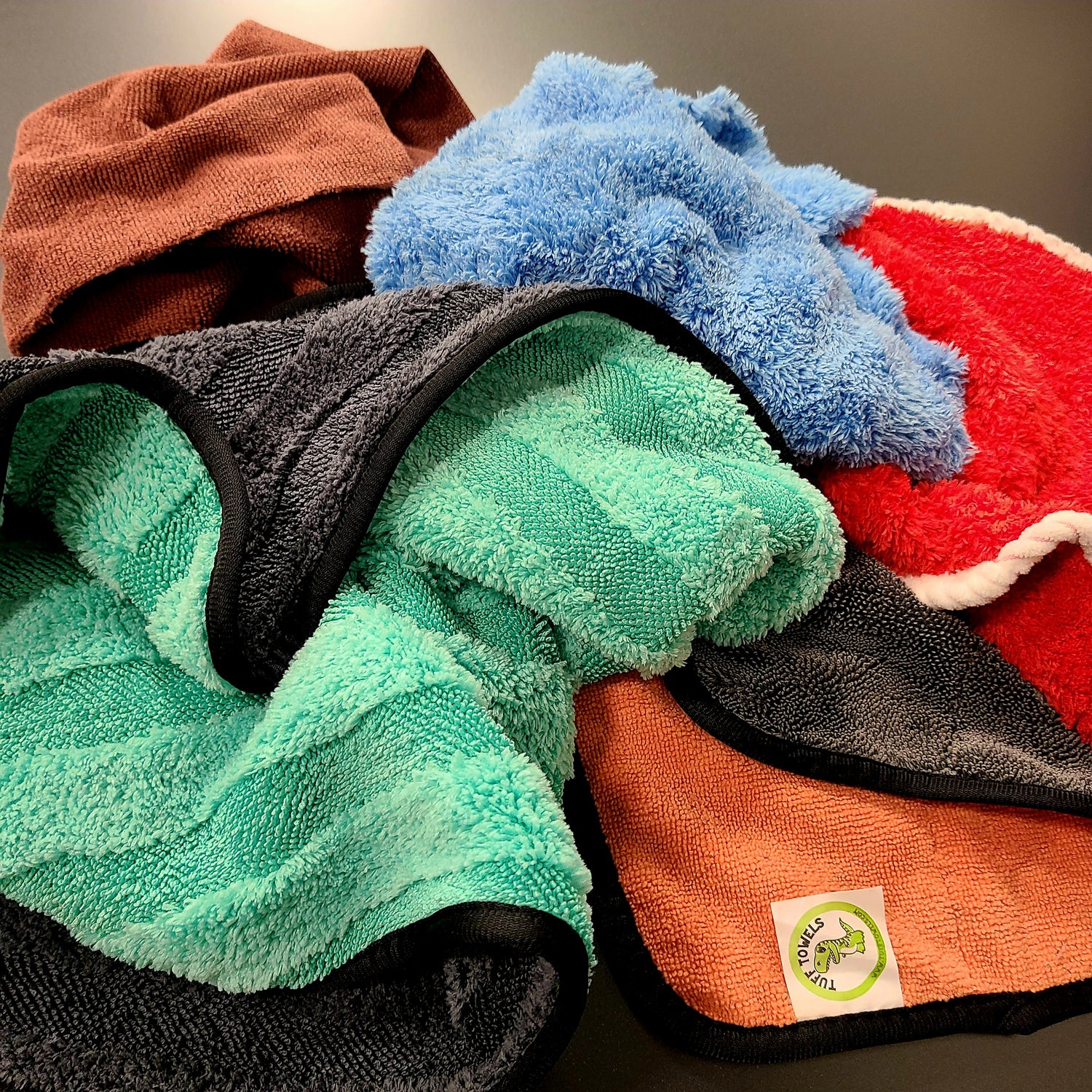 Don't forget your towels!
Our premium microfiber towels will leave you wondering how you've went so long without them! Once you go Tuff, you'll realize that you've had enough with the junk!
Show Me!