Regular price
Sale price
$8.00
Unit price
per
Sale
Sold out
🔥 Why it's Awesome
The OG towel that started it all!
The Original Tuff Towel is the envy of all towels!  Use it to clean glass, detail the exterior, dust the interior, wipe your wheels down and much more!  If you could only keep one towel with you at all times, this would be the one.
This is one of the best towels you will ever get your hands on! This isn't your cheap, thin towel that will fall apart after a few washes.  This is a thick, plush, soft, and super durable towel made for heavy use.

Click here for our BBT Towel.  The BBT is a huge 4ft x 4ft towel that is made from the same awesome material as our Original Tuff Towel.

🧼 Features

🧼 5 sizes available
🧼 8 color options
🧼 800gsm
🧼 High density
🧼 Extra plush
🧼 Great absorption ability
🧼 Perfect for cleaning, detailing, and providing that showroom shine
❔ How to use it

⭐ Interior Cleaning - This towel is safe to use on all interior surfaces of your vehicle. It's the perfect towel that can be used for cleaning your glass, dusting or detailing your interior.

⭐ Exterior Cleaning - With its thick, durable design, this towel is a good choice when using a glass cleaner, quick detailer, or ceramic spray. Our Original Tuff Towel can be used to clean wheels and tight areas with ease.
❤️ Care Instructions

🚫  DO NOT USE FABRIC SOFTENER OR BLEACH.

🚫  DO NOT USE DRYER SHEETS

❤️  Machine wash using hot water.

❤️  Always wash microfiber separately from other types of materials.

❤️  Machine dry on LOW heat.

❤️  For best results, use Tuff Soaps Tuff P O D along with your regular laundry detergent

 
View full details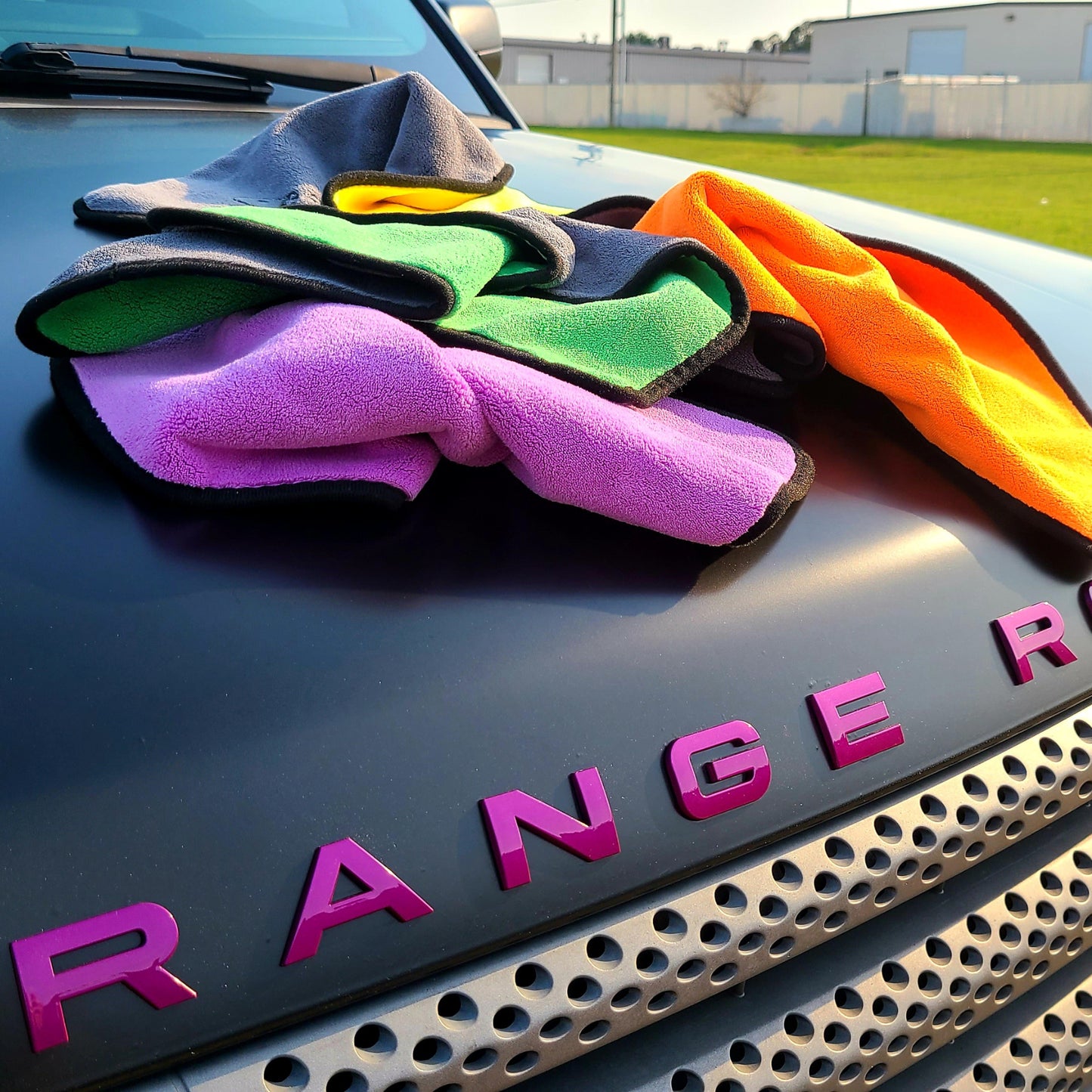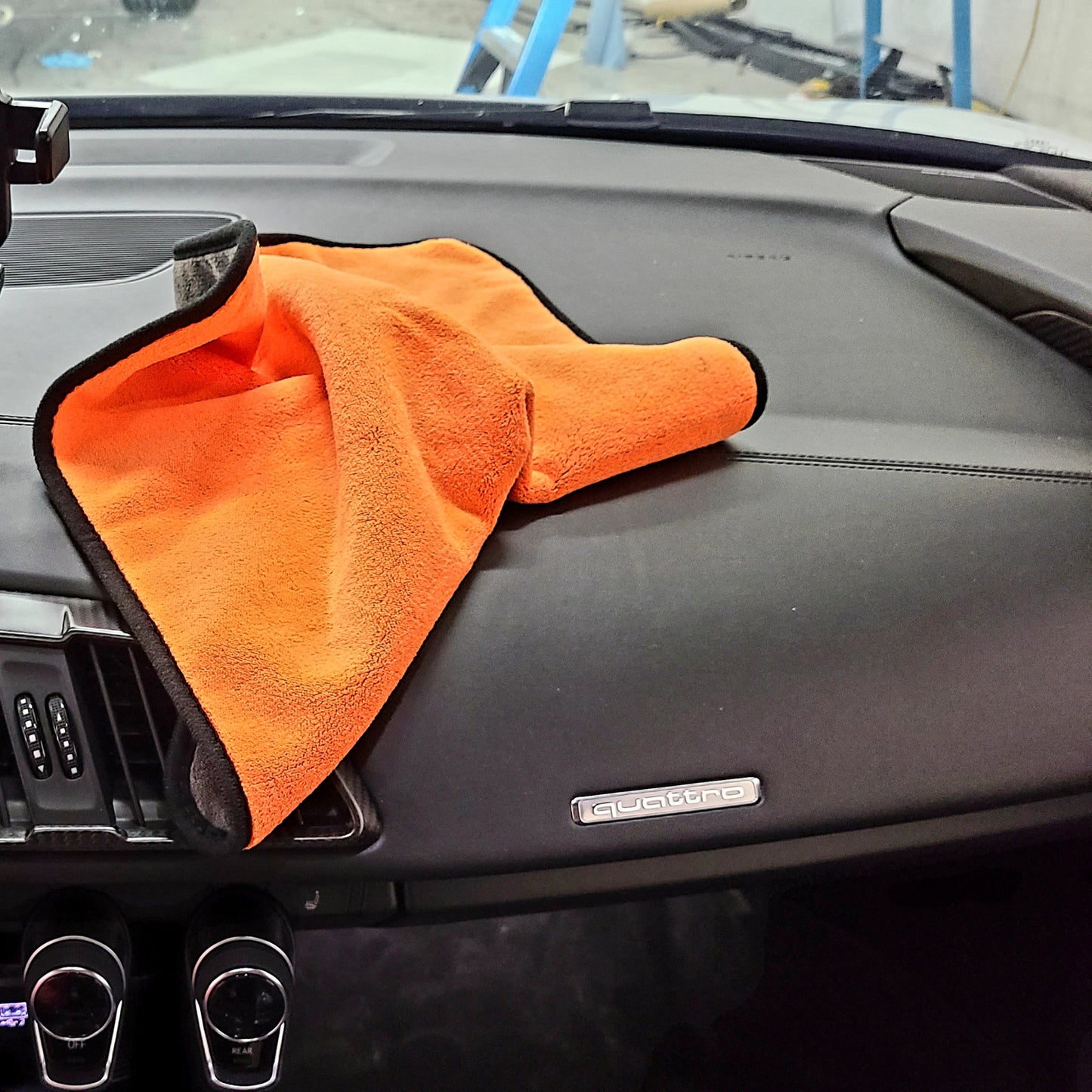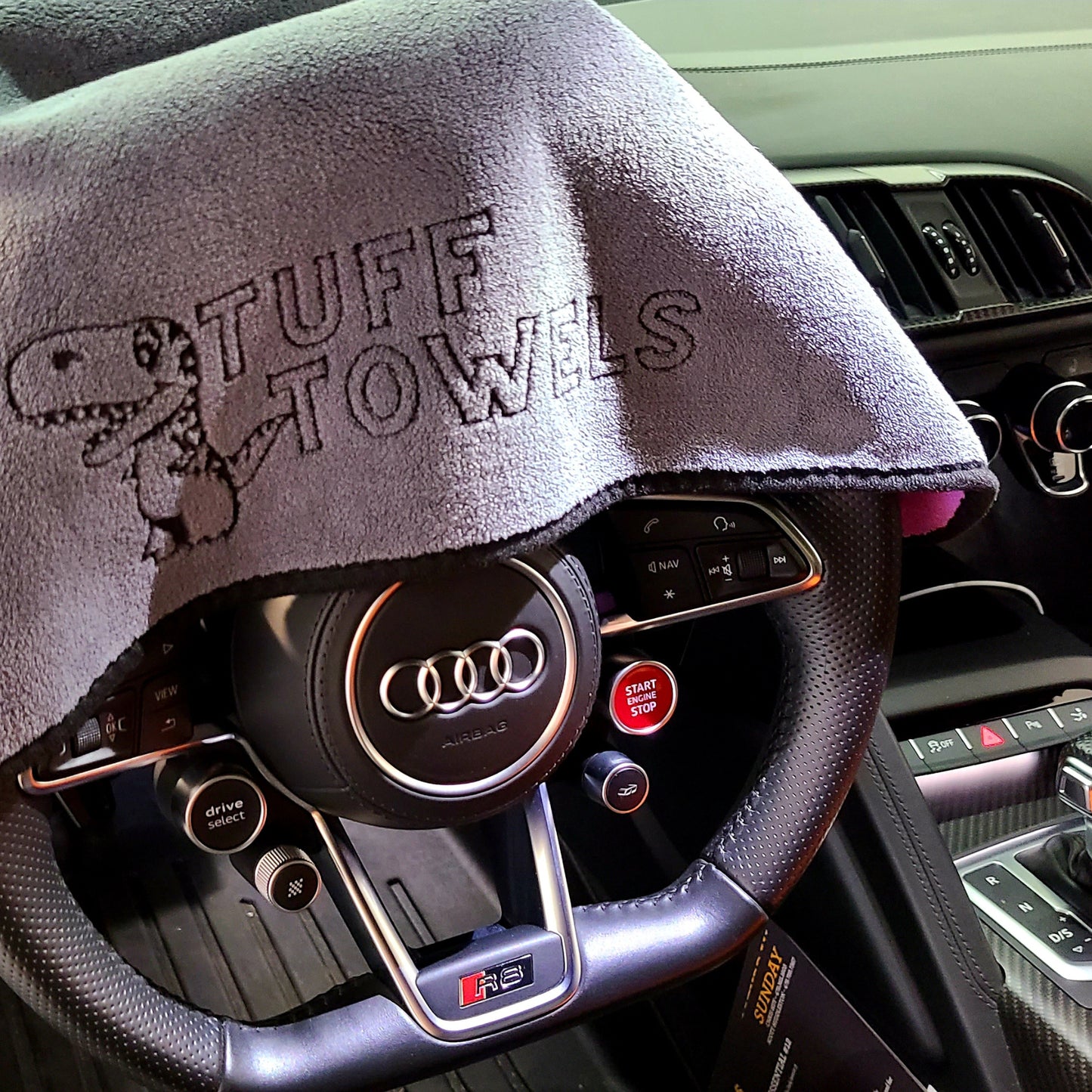 The Go Bag
Our Go Bag helps you maintain organization with seven (7) adjustable interior dividers, three (3) interior zipper pockets in the lid and two (2) interior side pockets. The exterior of The Go Bag has 3 large zipper pockets and comes equipped with a heavy duty removable adjustable shoulder strap.
Show Me!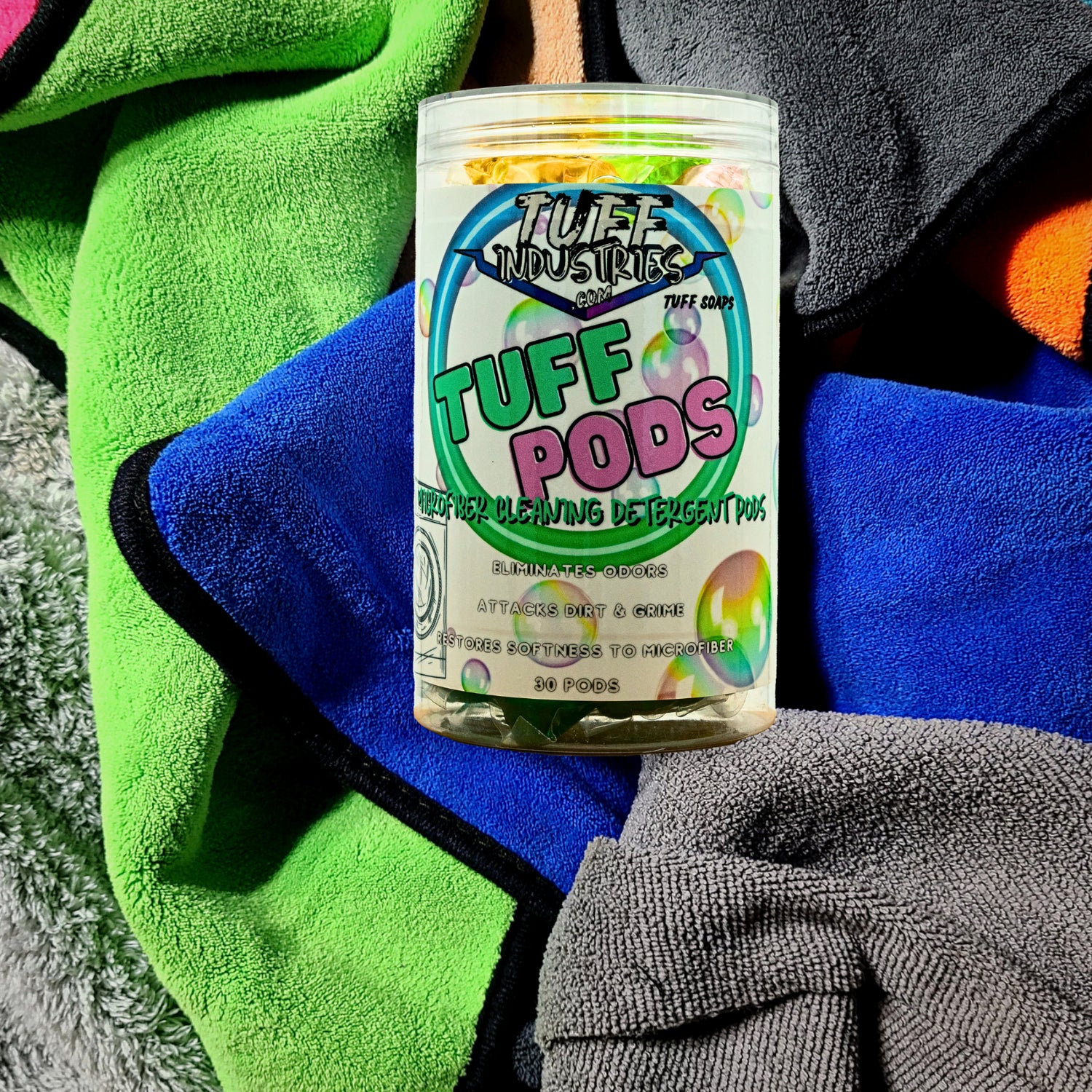 Microfiber Cleaning PODs
Our Tuff PODs were created to aid in the cleaning of microfiber towels, mitts, pads and cotton!  Bring back the softness to your microfiber towels and help breakdown stubborn grime and stains. 
Show Me!