Regular price
$0.00
Sale price
$19.99
Unit price
per
Sale
Sold out
🔥 Why it's Awesome
A Customer Favorite!

This towel is magic!  We made it slightly larger than the average human hand so you can use it without folding, or fumbling with "extra towel".  This hybrid magic towel consists of a grey twisted loop design on one side and an orange microfiber weave on the other.  There isn't a task that this towel can't handle.
Sold as a 3 pack
✔️ Features

💠 Sold as a 3 pack
💠 Size: 9" x 9"
💠 Perfect size for single hand use
💠 Clean and buff glass with one towel
💠 Extreme cleaning & dusting abilities
❔ How to use it

⭐ Glass - use the grey side to clean your windshield and other glass panels, then use the orange side to buff for a streak free finishing.

⭐ Bug Removal - Use the grey side to scrub the bugs off of your front bumper or other parts of your vehicle, then use the orange side to wipe it clean or finish off with a detail spray.

⭐ Dusting - Both sides can easily pick up and trap dust from any surface. We typically use the orange side for interior panels such as the dash, doors, center console and gauge cluster. The grey side is typically used with a detail spray for exterior use for a streak free cleaning experience.
View full details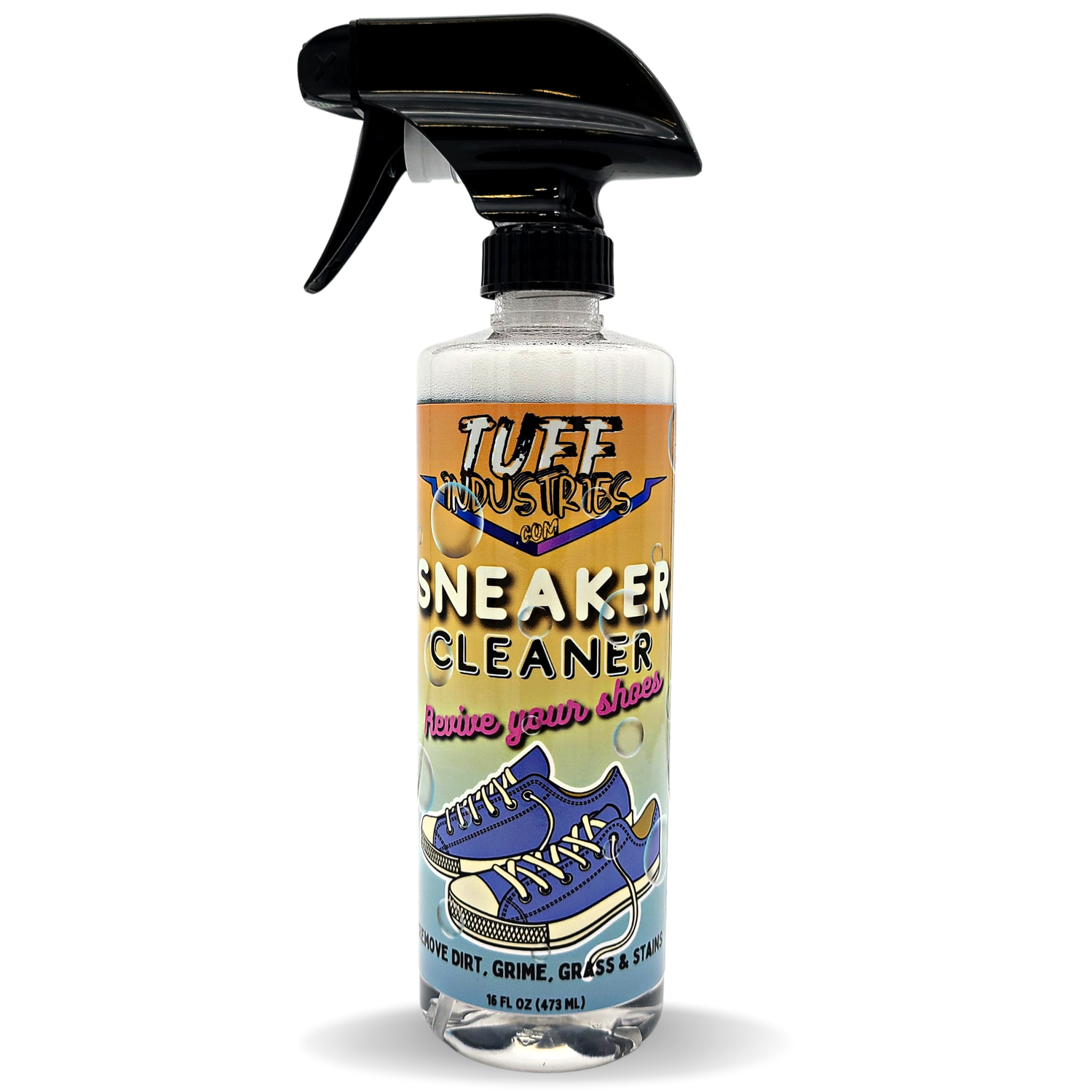 Sneaker Cleaner Spray
Our Sneaker Cleaner is safe to use on canvas, fabric, rubber, leather, and other types of material.
Product Link