Regular price
Sale price
$13.00
Unit price
per
Sale
Sold out
🔥 Why it's Awesome
Our Premium Clay Bar will remove contaminants from your vehicles paint with ease, leaving behind a super smooth mirror-like finish.  This is the most import step before polishing or doing a full detail on your vehicle. 
This isn't your cheap Clay Bar that we've all used and become frustrated with.  Our Premium Clay Bars are built to work and last.  They won't crumble or "melt", causing marring and residue clean up - which creates even more work.
Instantly remove paint contaminants for a mirror like shine!
Our 1-pack (single bar) color is randomly selected.
Our 3-pack contains  one of each color: Red/White/Blue.
💬 Use our Clay Juice for epic results!
🧼 Features

🧼 Premium formula
🧼 Easily remove containments from paint
🧼 Does not crumble or "melt"
🧼 Will last through multiple vehicles
🧼 Leave a smooth, glass-like finish
❔ How to use it

⚠️ If you drop the Clay you MUST THROW IT AWAY! DO NOT use if dropped - you will risk seriously scratching your surface!

🔔 Only use Clay Bars on thoroughly washed vehicles. Do not use on dirty surfaces.

1. Spray working surface with our Clay Juice - Premium Clay Bar Lube

2. Tear off a third of the clay bar. Smoosh it into a patty, then glide it back and forth across the surface until the there is no friction and the clay moves freely.

3. Buff dry with a premium microfiber towel and inspect the clay. If soiled, fold the clay and use a clean portion.
View full details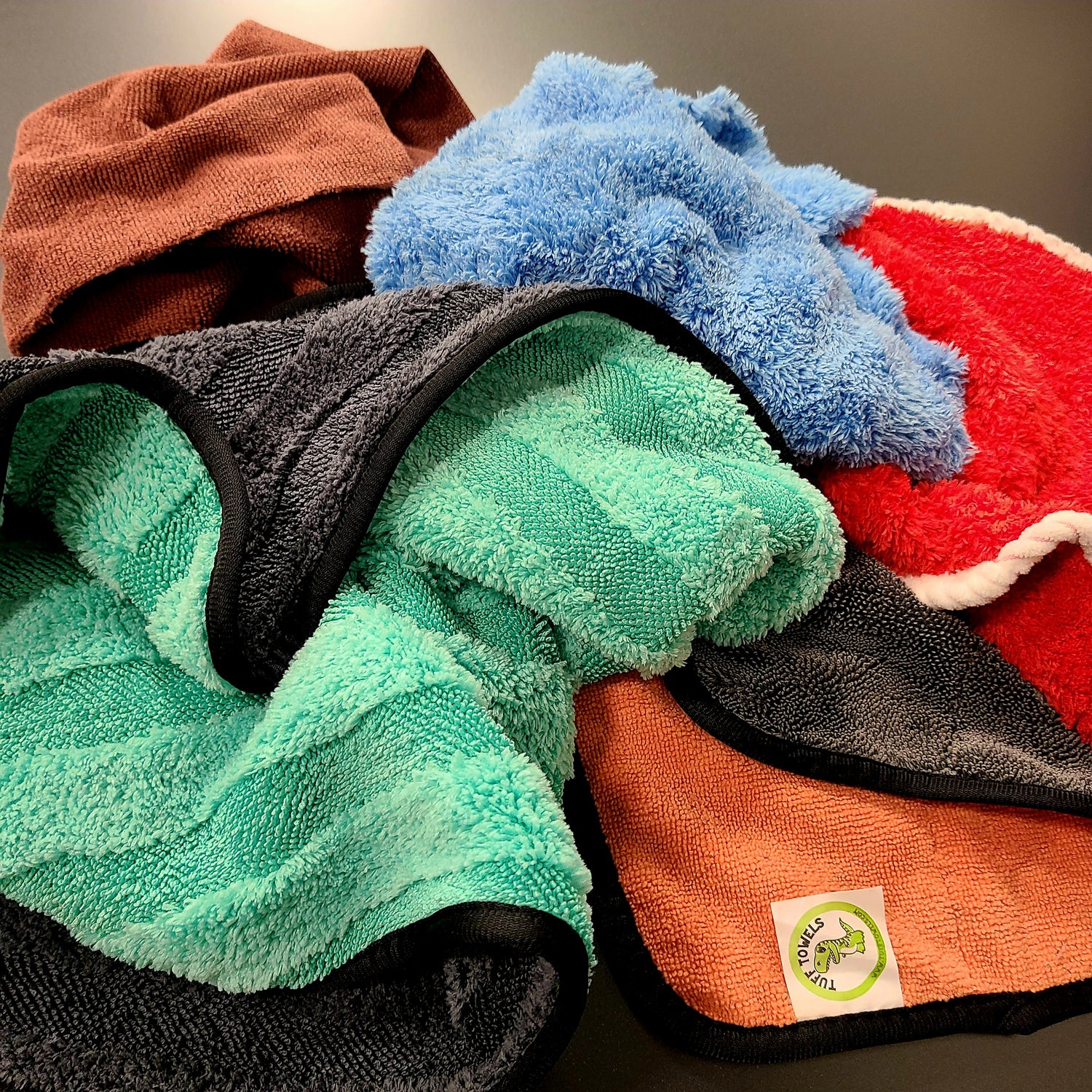 Don't forget your towels!
Our premium microfiber towels will leave you wondering how you've went so long without them! Once you go Tuff, you'll realize that you've had enough with the junk!
Show Me!
The Go Bag
Our Go Bag helps you maintain organization with seven (7) adjustable interior dividers, three (3) interior zipper pockets in the lid and two (2) interior side pockets. The exterior of The Go Bag has 3 large zipper pockets and comes equipped with a heavy duty removable adjustable shoulder strap.
Button label