Regular price
Sale price
$18.99
Unit price
per
Sale
Sold out
🔥 Why it's Awesome
Restoration, Protection & Conditioning polish for headlight lenses and other plastics. 
Headlight Renew will effectively and permanently remove discoloration & oxidation from headlight lenses and other plastic materials.  Our hybrid polish will leave your lenses looking like new with a built in layer of protection to fight off harmful UV rays. 
TIP:  To keep your headlight lenses looking new, use our Headlight Renew polish regularly.  Keeping your lenses clean and conditioned will help fight off any future discoloration and oxidation.  
✔️ Features

💠 16oz Dispenser bottle
💠 Professional grade hybrid polish
💠 Restores headlight lenses back to new condition
💠 Removes damaged and discolored lens material
💠 Protects against harmful UV rays
💠 Keeps lenses looking new with minor upkeep
❔ How to use it

💬 If headlight lenses are extremely discolored and show extreme oxidation, using a polishing pad will most likely be required to remove the deep damage that has occurred to the lenses. Hand scrubbing the lenses with an applicator pad won't penetrate deep enough to remove the years of damage that has built up. In some cases, sanding may be required to remove extremely deep damager prior to using Headlight Renew.

⚠️ If using a polishing pad, be sure to use our Polishing Pad Primer before use to prevent marring and friction.

🔔 SHAKE WELL BEFORE USE
1. Apply 4-6 dots of Headlight Renew to an applicator pad or polishing pad
2. Scrub vigorously until lenses start to turn clear
3. Wipe away polish with a clean microfiber towel
4. Repeat above steps until desired clearness of lenses is achieved
View full details
The Wipe Out Towel
The Wipe Out Towel can easily wipe up your exess polish and slop and keep it trapped so you can clear your work area with ease and continue polishing those headlights!
Show Me!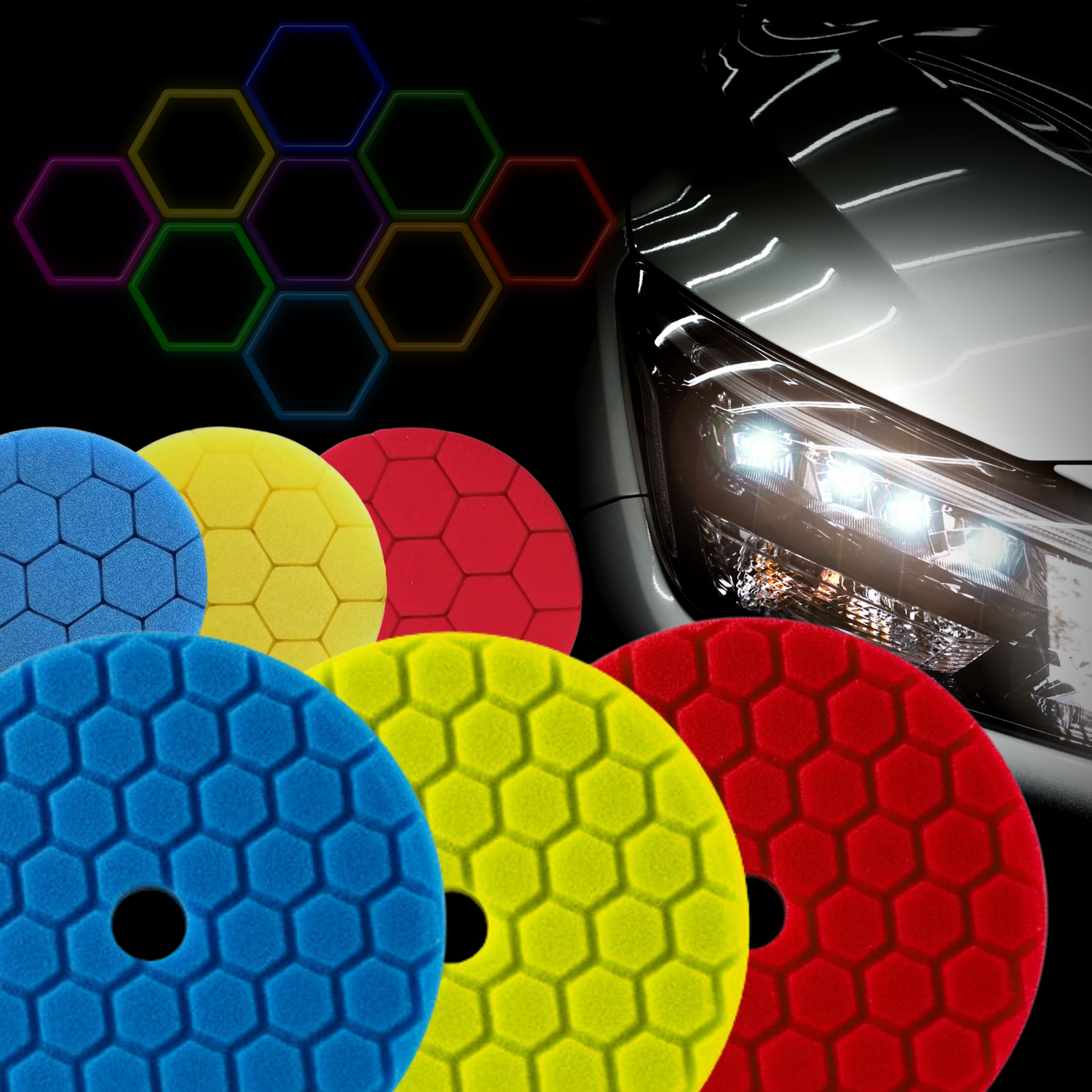 Cutting & Polishing Pads
Our Hex+ pads are the perfect solution for that crystal clear finish we all desire from our headlight housings! Pair our Headlight Renew polish with our Hex+ pads and you'll have a recipe for perfection!
Show Me!