Regular price
Sale price
$14.99
Unit price
per
Sale
Sold out
🔥 Why it's Awesome
Fabric Flush is concentrated and made to be diluted.  Spray on, let it work then scrub away the dirt and stains.  Can be blotted dry or use a wet-vac for an over the top results.
Fabric Flush is designed to break down dirt, stains, grime and removes odor causing contaminates.  Its safe to use on carpet, floor mats, seats, door panels and other fabrics.
Dilution ratio can be adjusted according to your needs.
✔️ Features

💠 16oz Dispenser bottle
💠 Heavily concentrated - made to be diluted
💠 Heavy duty cleaning power
💠 Safe for carpets, floor mats, seats, and other fabrics
❔ How to use it

⚠️ Vacuum area first to remove loose debris

🔔 SHAKE WELL BEFORE USE
1. Dilute as desired (recommend 8:1 as a starting point)
2. Spray directly onto surface
3. Let soak for 1-2 seconds to allow breakdown to occur
4. Spray another coat onto area
5. Agitate with a brush to clean dirty area
6. Blot clean with a microfiber towel

⭐ For heavily soiled areas, use a vacuum, wet-vac or extractor to remove filth
View full details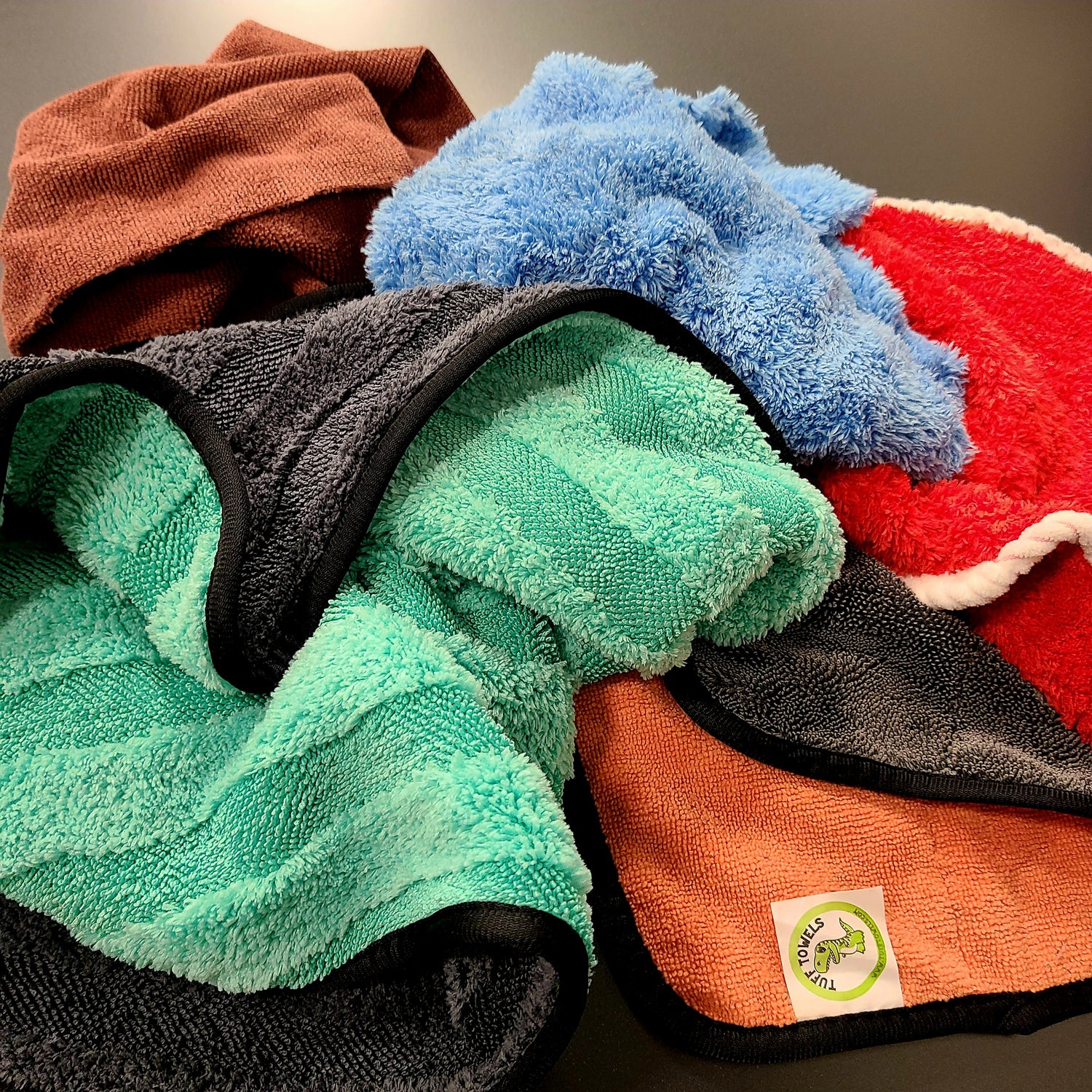 Don't forget your towels!
Our premium microfiber towels will leave you wondering how you've went so long without them! Once you go Tuff, you'll realize that you've had enough with the junk!
Show Me!