Regular price
Sale price
$98.00
Unit price
per
Sale
Sold out
🔥 Why it's Awesome
Experience unparalleled protection for your wrap with Wondrous Wrap & PPF Ceramic Coating, ensuring up to two years of safeguarding with minimal upkeep. By applying this ceramic coating, you unlock a multitude of advantages, including UV protection, defense against sun fading, prevention of stains, enhanced hydrophobicity, and a robust shield against various outdoor elements.
This remarkable coating is compatible with gloss, matte, and satin wraps, preserving their original appearance without any alteration. When used on Paint Protection Film (PPF), it seamlessly integrates without affecting the film's self-healing properties, maintaining its integrity. Whether applied to matte or gloss PPF films, the coating seamlessly enhances protection without altering their visual appeal.
View our full line of Wrap Care Products.
What's in the Full Ceramic Kit?
⚆ x1 50ml bottle of Hard Shell Ceramic

⚆ x1 Premium microfiber applicator pad 5" x 2"
⚆ x1 Premium suede applicator 3" x 1"
⚆ x1 Pack of Wipe Out Towels (color will vary)
⚆ x2 15" x 15" OG Tuff Towels (color will vary)
🧼 Features

🧼 50ml bottle
🧼 Up to 24 months of durability.
🧼 No blocking of self-healing effect of PPF
🧼 Provides a protective layer on the surface
🧼 Insane hydrophobic properties
🧼 Safe to use on any vinyl wraps and PPF materials
🧼 Ensures UV and chemical resistance for paint protection films.

❔ How to use it

🔔 SHAKE WELL BEFORE USE

💬 Only apply to a dry, clean surface. Work your way around the vehicle one panel at a time.

⚠️ Do not apply in direct sunlight or to hot surfaces
View full details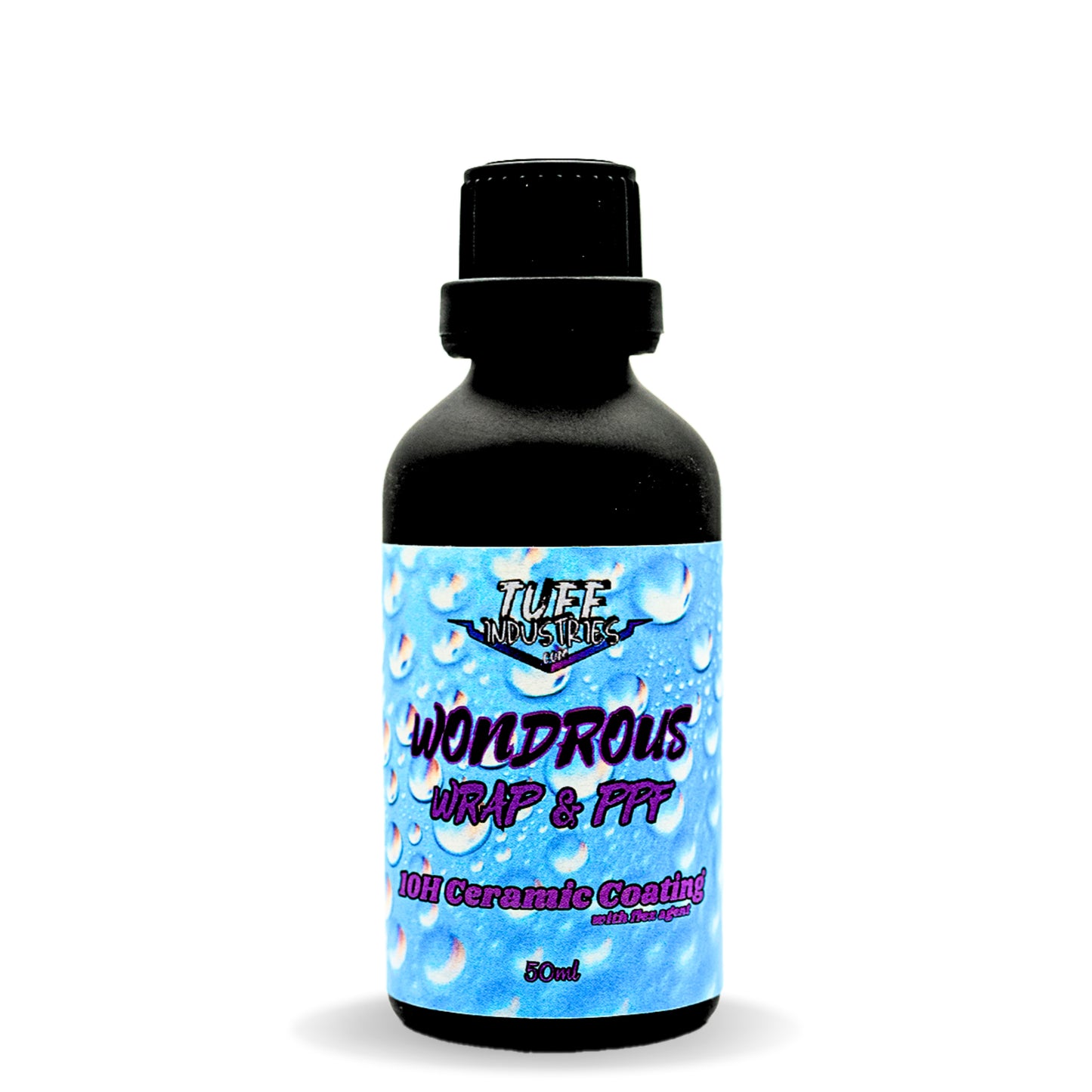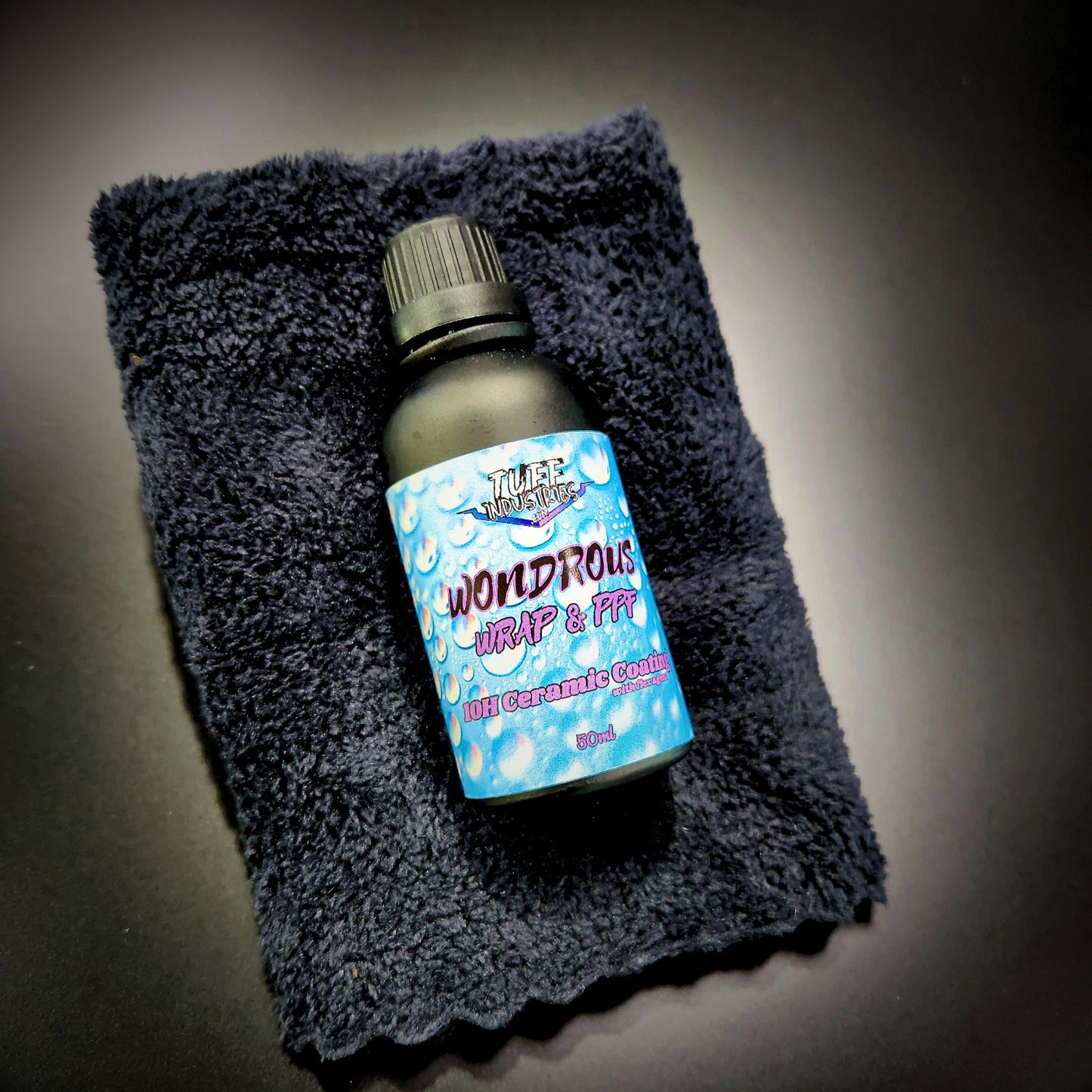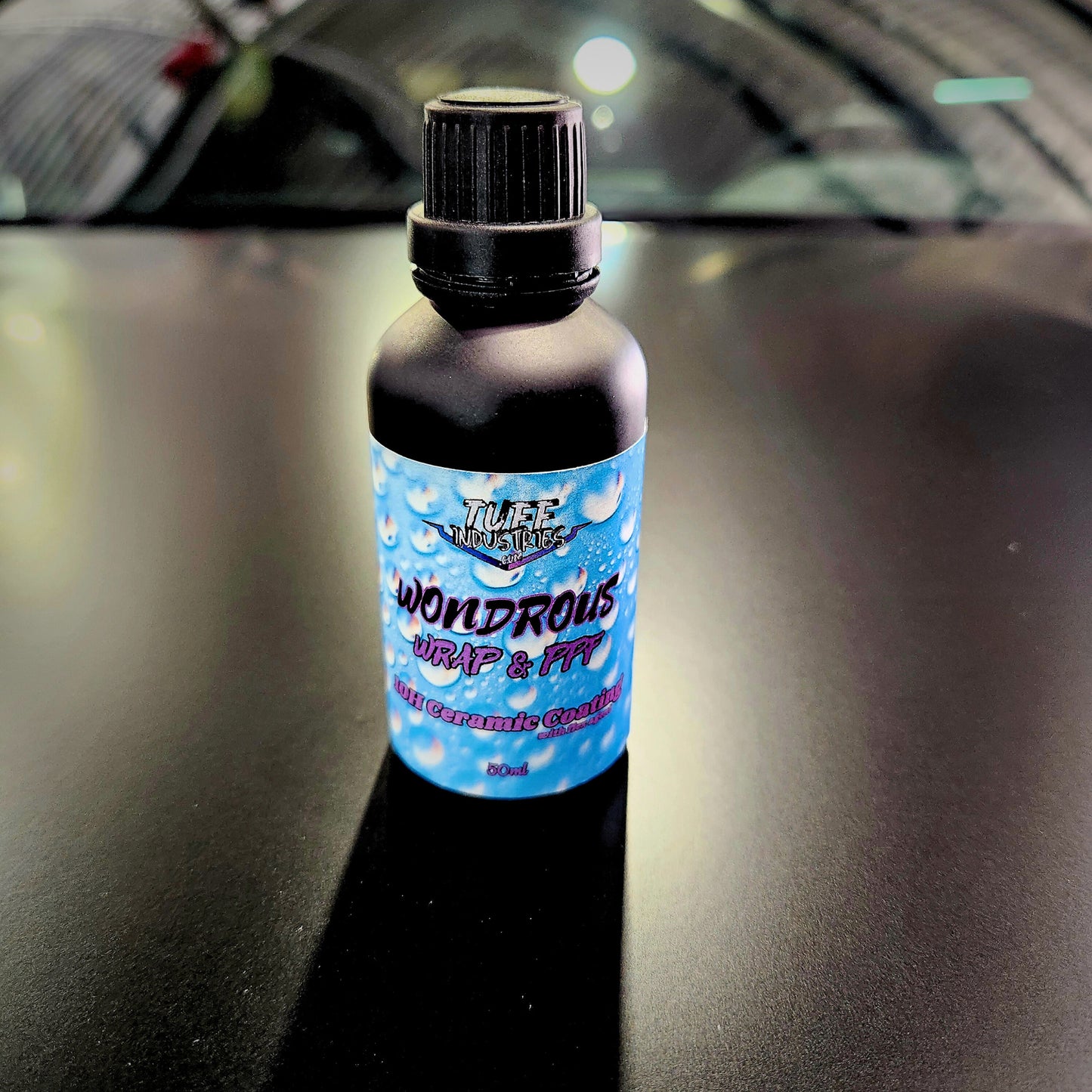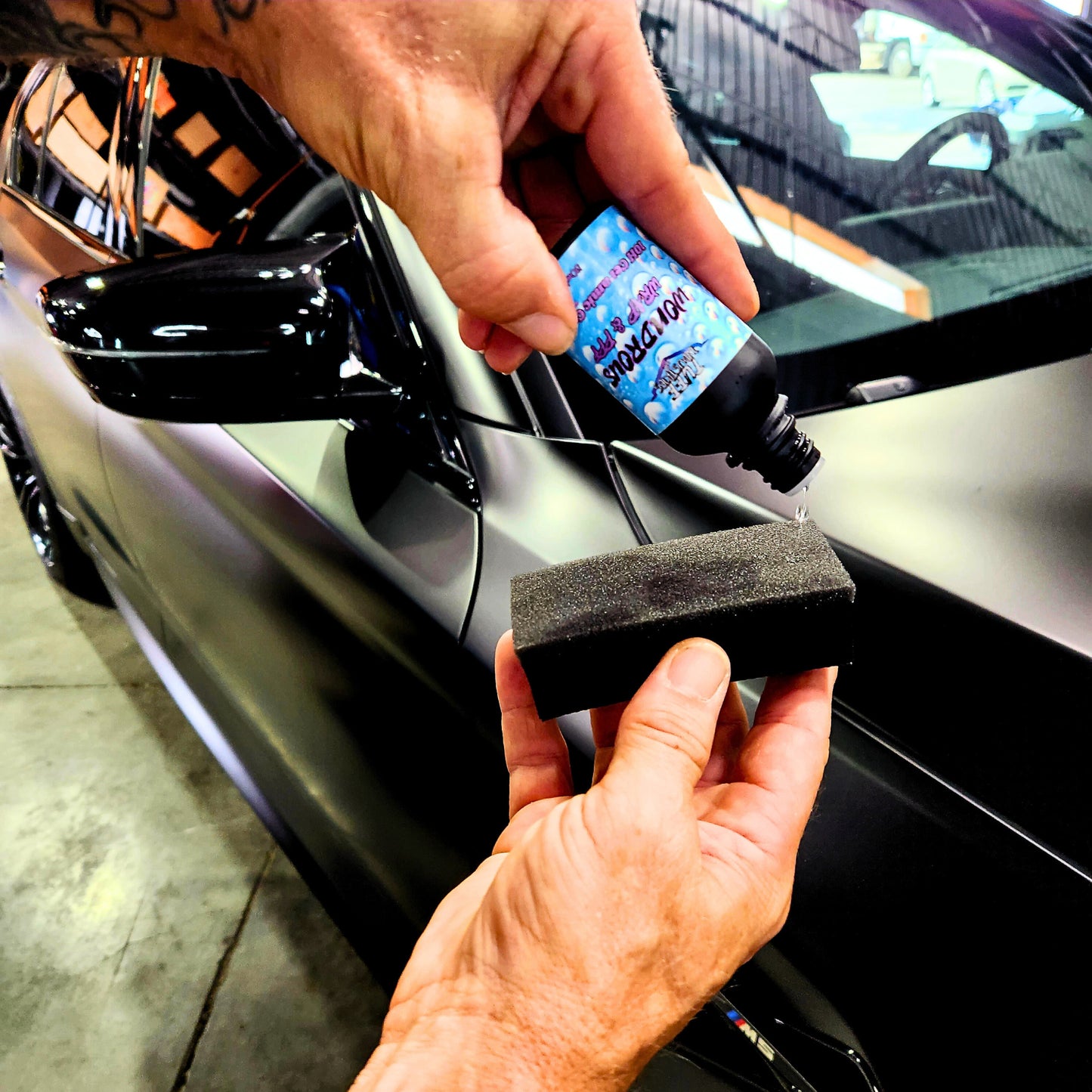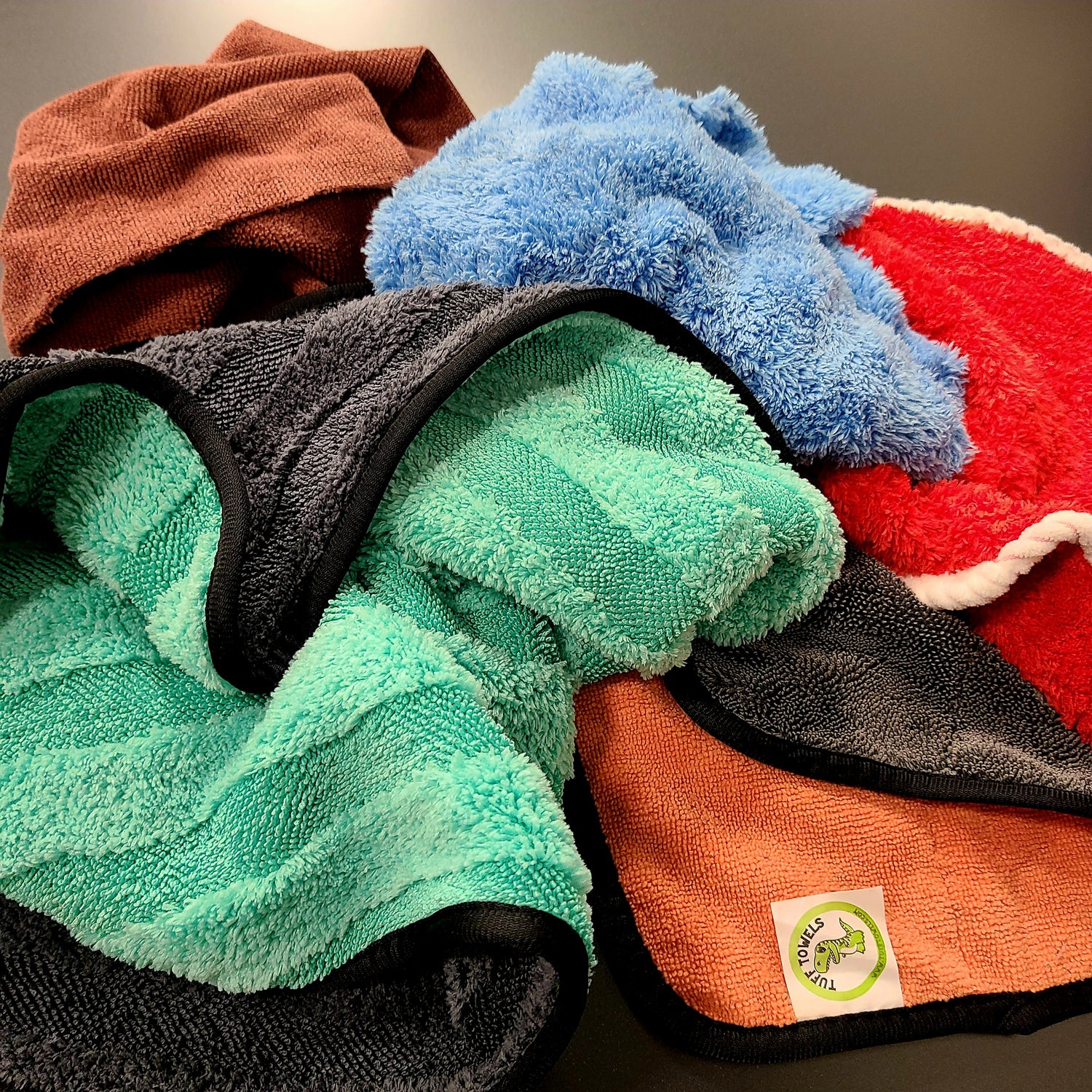 Don't forget your towels!
Our premium microfiber towels will leave you wondering how you've went so long without them! Once you go Tuff, you'll realize that you've had enough with the junk!
Show Me!
The Go Bag
Our Go Bag helps you maintain organization with seven (7) adjustable interior dividers, three (3) interior zipper pockets in the lid and two (2) interior side pockets. The exterior of The Go Bag has 3 large zipper pockets and comes equipped with a heavy duty removable adjustable shoulder strap.
Button label