Regular price
Sale price
$16.99
Unit price
per
Sale
Sold out
🔥 Why it's Awesome
Say good bye to those stubborn water spots once and for all!
Water spots and stains occur on your glass due to contaminated water.  Once they set into the glass, glass cleaners and normal washing won't remove them.  We developed a solution that can easily and safely remove those stubborn spots and leave your glass looking like new!
Water Spot Remover will arrive ready to use at full strength.  It can be diluted, but it isn't required.
One bottle will last a long time!
⚠️ This is a super strong formula and extra caution should be taken when using this product.  Always wear gloves when using Water Spot Remover.  Use a towel at the base of the window to prevent product from dripping down the paint.  If product comes into contact with paint, rubber or vinyl, wipe immediately.  This is a highly effective and powerful cleaner - treat it as such.

✔️ Features

💠 16oz Spray bottle
💠 Super powerful formula
💠 Removes water sport & calcium build up
💠 Can be diluted to be less aggressive
💠 A little goes a long way
❔ How to use it

⚠️ ALWAYS WEAR GLOVES WHEN USING THIS PRODUCT.

⚠️ Do not apply in direct sunlight or to hot surfaces.

💬 Work one window at a time - no larger than a 2ft x 2ft area.

🔔 SHAKE WELL BEFORE USE
1. Spray Water Spot Remover onto an applicator pad and wipe glass with a back and forth motion
2. Wipe away immediately using a clean microfiber towel
3. Repeat process if necessary
View full details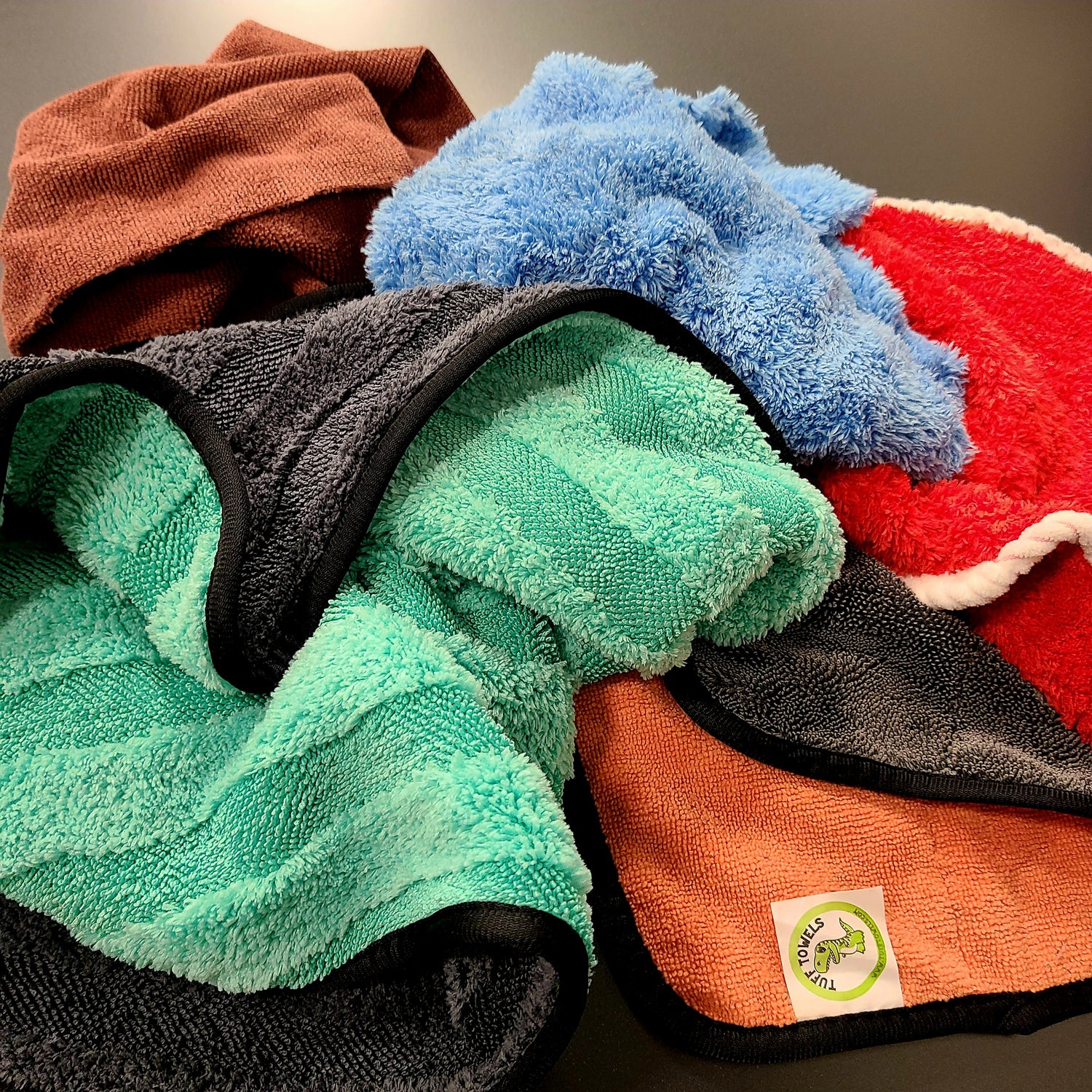 Don't forget your towels!
Our premium microfiber towels will leave you wondering how you've went so long without them! Once you go Tuff, you'll realize that you've had enough with the junk!
Show Me!