Regular price
Sale price
$19.99
Unit price
per
Sale
Sold out
🔥 Why it's Awesome
Our bendable Skunk Tail Wheel Brush cleans "way back in there".  At 17 inches, this brush lets you clean those hard to reach areas that might otherwise get ignored.  Our extra long, super soft, bendable bristle head, built in hand bumper, and durable construction make this a MUST HAVE brush in your wheel cleaning arsenal. 
Our Ultra-Soft bristles ensure a scratch-free cleaning experience so you can spend less time scrubbing and more time driving!
Brush Size:
Bristle Width: 4" 
Bristle length: 10"
Overall length: 17"
✔️ Features

💠Extra long reach design
💠 Premium scrub bristles
💠 Handle bumper built in
💠 Delicate and gentle on surfaces
💠 "hang hole" handle design
💠 Use Wet to clean wheels
❔ How to use it

1. Rinse wheels to remove any loose dirt and grime.
2. Spray your wheels using your favorite Tuff Shyt wheel cleaner or use MOFO Sudz and water in a bucket.
3. Use the Skunk Tail Brush to agitate and clean the wheels getting between the spokes and inner barrels
4. Rinse wheels thoroughly with water
4. Rinse wheels thoroughly with water
View full details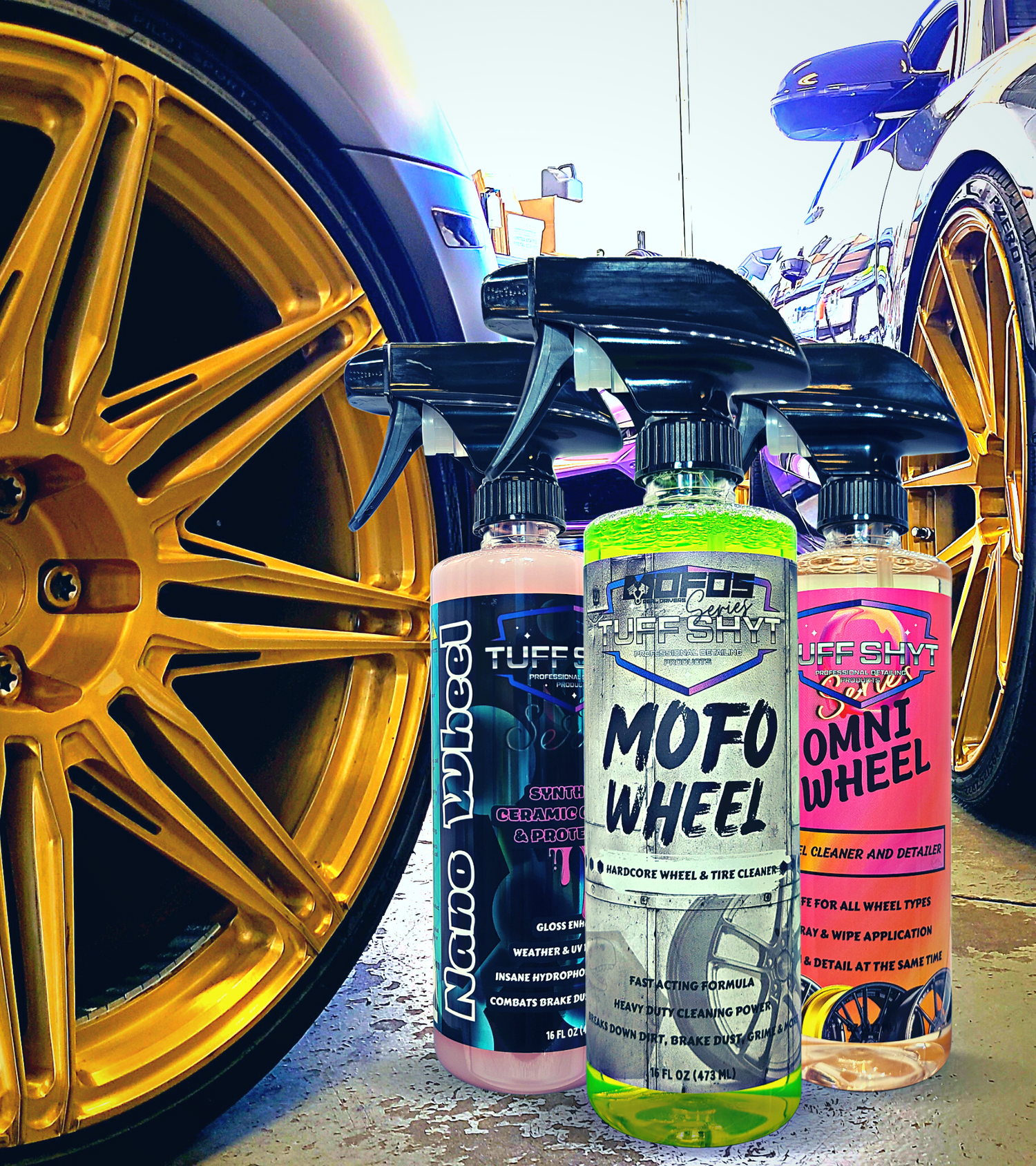 Wheel & Tire Cleaners
You'll absolutely love what we bring to the table with our wheel & tire cleaners. We have a full line of cleaners from the "spray and wipe" application like our Omni Wheel all the way to the hardcore stuff like our Iron Out . We also offer a few Tire Shine products in differnet gloss levels to round things out.
Show Me!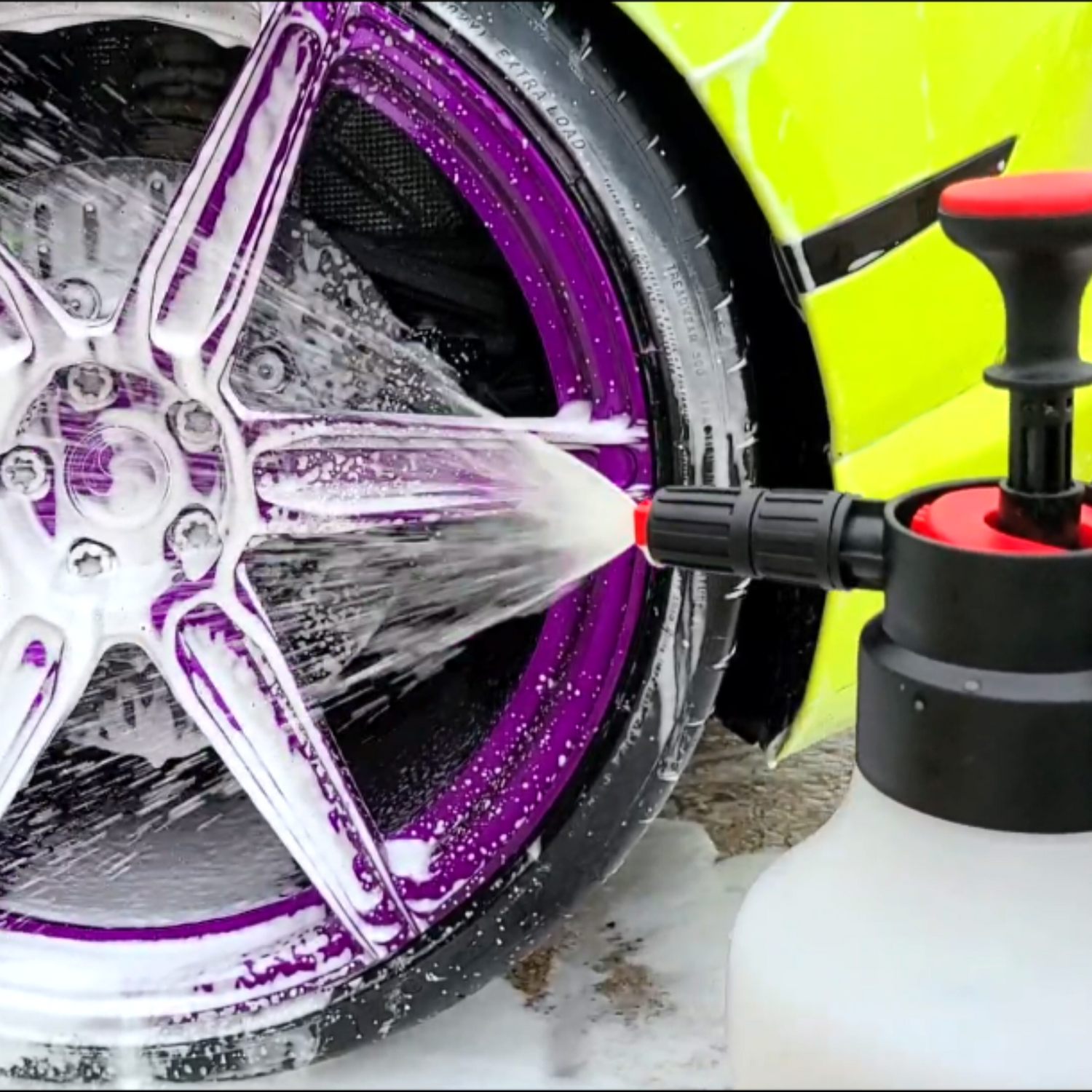 Pump Foamer
This is one of our favorites! We keep it loaded with a diluted ratio of our MOFO Sudz to pre-soak wheels, suspension parts, and undersarriages prior to the full wash. This helps break down stubborn contaminents to make the wheel washing task mush easier.
Show Me!