Regular price
Sale price
$15.99
Unit price
per
Sale
Sold out
🔥 Why it's Awesome
Bye-Bye Bugs
Our strong bug remover is safe for all surfaces and can used as a pre-soak before washing your vehicle. Spray this on your front bumper or anywhere else you have dead bugs and let it soak for a few minutes. Wipe with a clean microfiber towel or spray with a powerful stream of water.
Safe to use on paint, wraps, PPF, plastic, and glass.
TIP:  We like to use MOFO Bug as a pre-soak prior to washing the vehicle with a foam cannon for a thorough wash!
✔️ Features

💠 16oz Spray bottle
💠 Safe for all surfaces
💠 Foaming formula
💠 Clings to dead bugs & grime
💠 Breaks down and dissolves bug contaminants
💠 Spray on, let soak, wipe off
💠 Perfect pre-soak before washing
❔ How to use it

💬 If available, spray the surface with a power washer or powerful stream of water to remove any loose particle for a much easier cleaning process.

🔔 SHAKE WELL BEFORE USE
1. Spray liberal amount onto surface to be cleaned
2. Let soak for 1-2 minutes
3. Wipe up mess
4. Use a clean microfiber towel to buff dry
5. Repeat if necessary

⭐ If area is extremely saturated or bugs have been dried on for a long time, you may have to let MOFO Bug sit longer or repeat the cleaning process.
View full details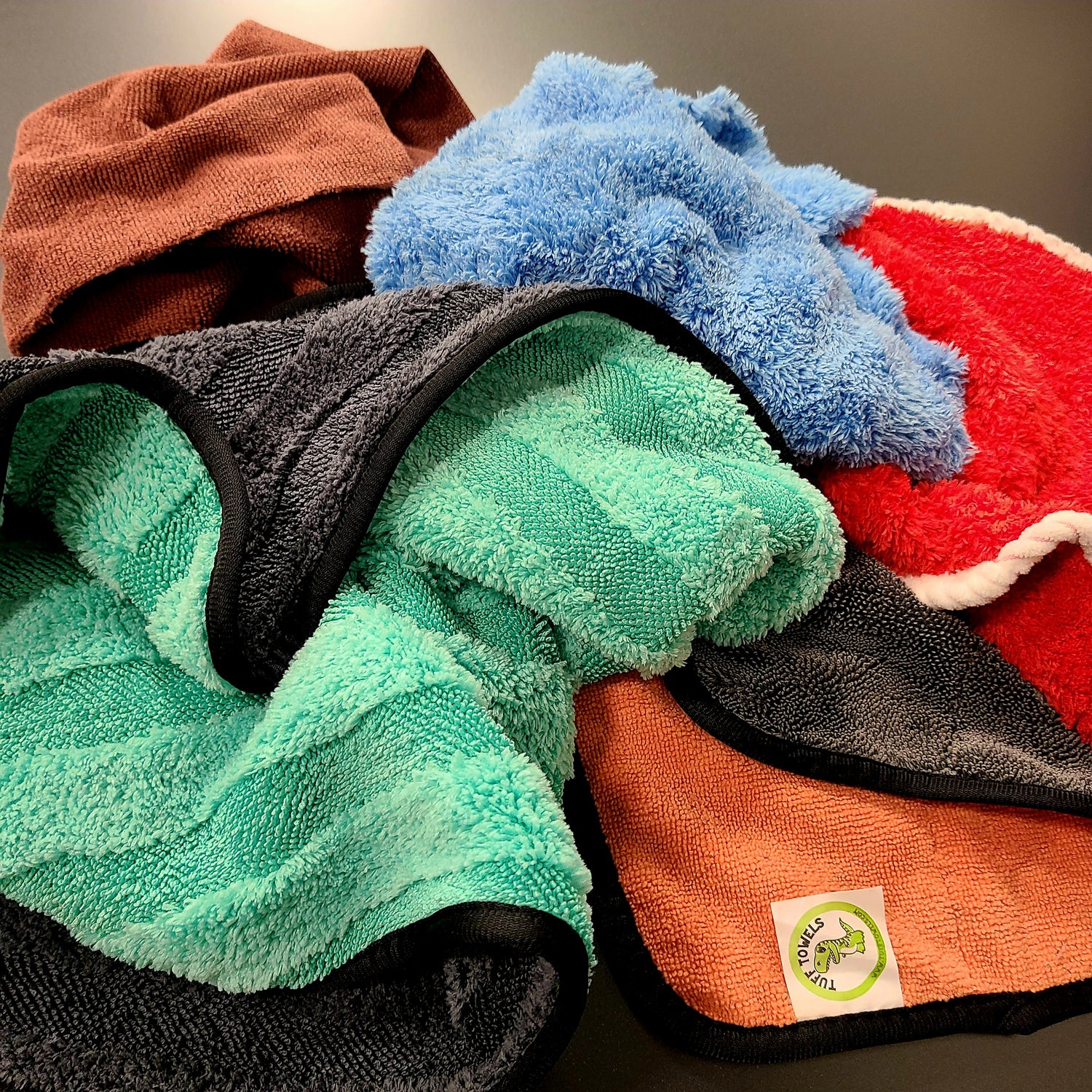 Don't forget your towels!
Our premium microfiber towels will leave you wondering how you've went so long without them! Once you go Tuff, you'll realize that you've had enough with the junk!
Show Me!