Regular price
Sale price
$98.00
Unit price
per
Sale
Sold out
🔥 Why it's Awesome
Hard Shell Ceramic Coating revolutionizes surface protection with its single-application technology, creating a robust nanoscale shield that safeguards against a multitude of damaging elements. From scratches to the accumulation of dirt and dust, our innovative coating acts as a resilient barrier, preserving the surface from wear and tear. It's a defense against environmental factors, such as unsightly staining caused by bird droppings and other harsh conditions.
Its ultra-high gloss finish not only shields the surface but breathes new life into it, rejuvenating the original color and ensuring the vehicle maintains an irresistible allure. The coating's exceptional properties include an enduring super hydrophobic nature, granting it a remarkable ability to repel water and maintain a stunning mirror-like shine. This not only revitalizes the paint but enhances and enlivens the vehicle's color palette.
Hard Shell extends its benefits beyond the vehicle's main body. It can be effectively applied to various surfaces, including painted body panels, hard plastic elements, as well as delicate components like headlights, taillights, and wheels. Its versatility ensures comprehensive protection and enhancement, elevating the overall aesthetic and durability of your entire vehicle.
What's in the Full Ceramic Kit?
⚆ x1 50ml bottle of Hard Shell Ceramic

⚆ x1 Premium microfiber applicator pad (5" x 2")
⚆ x1 Premium suede applicator (3" x 1")
⚆ x1 Pack of Wipe Out Towels (color will vary)
⚆ x2 15" x 15" OG Tuff Towels (color will vary)
🧼 Features

🧼 50ml bottle
🧼 Insane hydrophobic properties
🧼 Long-Lasting 10H Scratch Resistance
🧼 Super high-gloss color enhancements
🧼 Extreme protective layer on the surface
🧼 Extreme durability with protection for up to 5+ years
❔ How to use it

🔔 SHAKE WELL BEFORE USE

💬 Only apply to a dry, clean surface. Work your way around the vehicle one panel at a time.

Prep vehicle with thorough wash and clay bar treatment followed by a paint correction.

⚠️ Do not apply in direct sunlight or to hot surfaces
View full details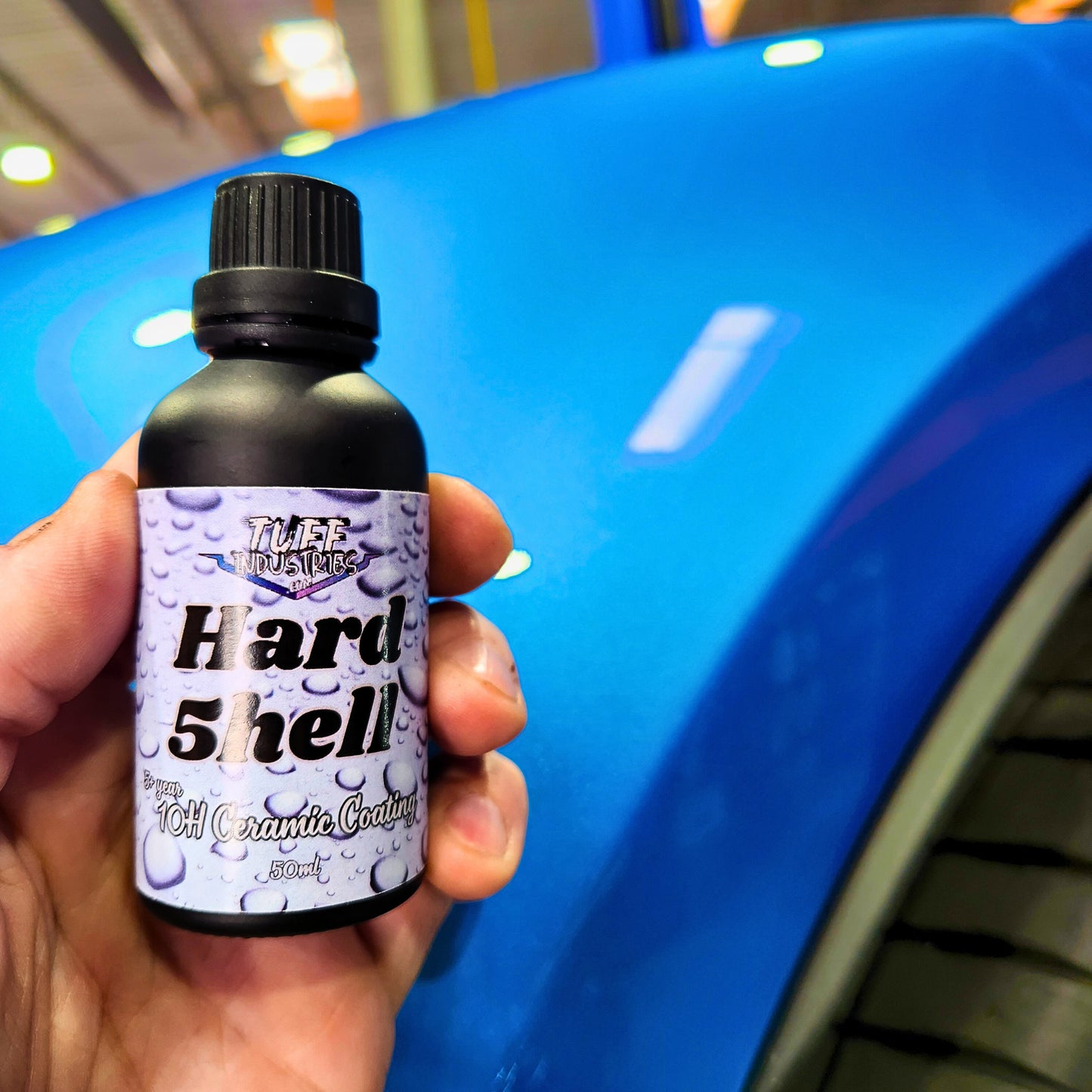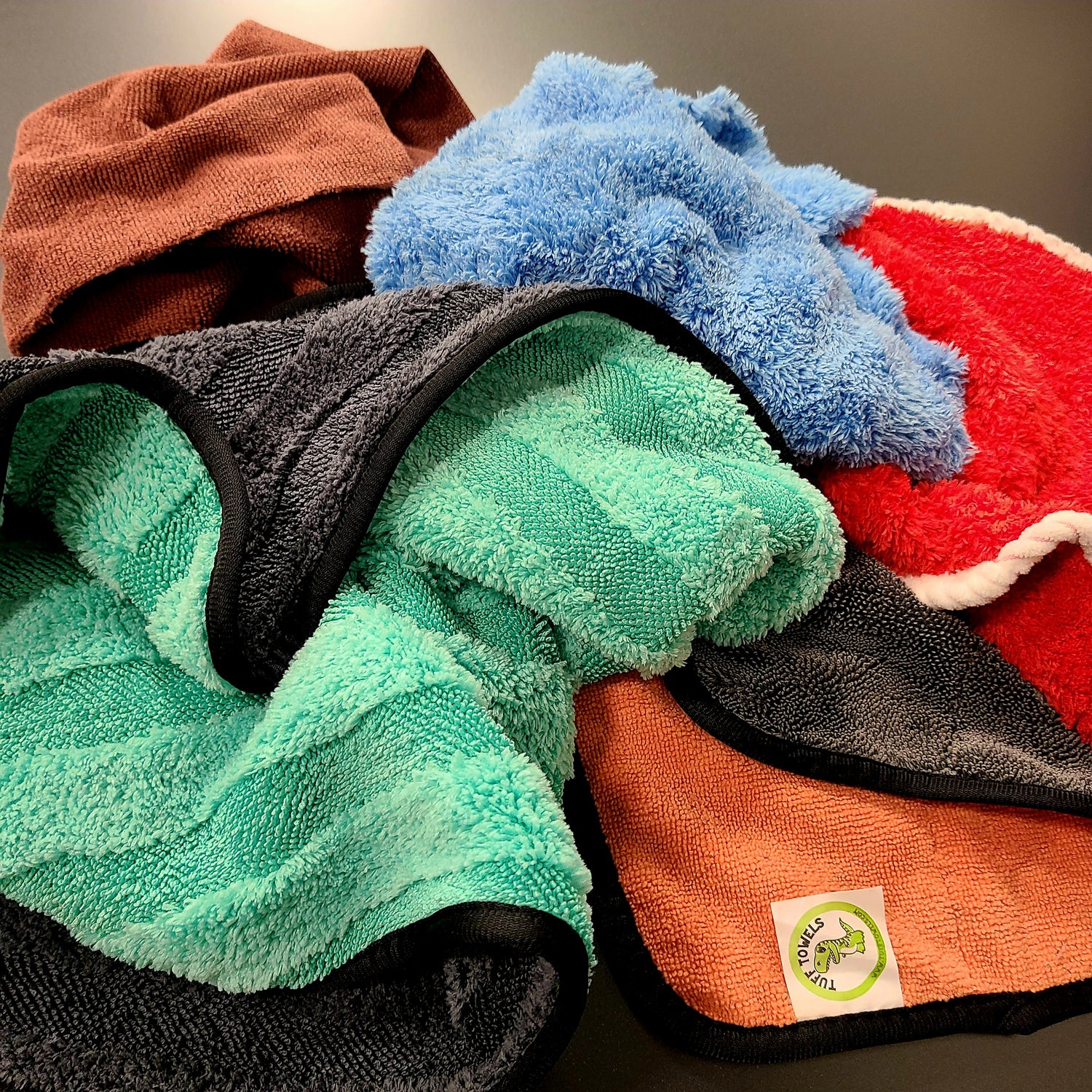 Don't forget your towels!
Our premium microfiber towels will leave you wondering how you've went so long without them! Once you go Tuff, you'll realize that you've had enough with the junk!
Show Me!
The Go Bag
Our Go Bag helps you maintain organization with seven (7) adjustable interior dividers, three (3) interior zipper pockets in the lid and two (2) interior side pockets. The exterior of The Go Bag has 3 large zipper pockets and comes equipped with a heavy duty removable adjustable shoulder strap.
Button label