Regular price
Sale price
$18.99
Unit price
per
Sale
Sold out
🔥 Why it's Awesome
Wash your vehicle without a single drop of water!
H2o 2go is a car wash in a bottle.  It comes ready to use and requires no water to get the job done.  Spray it directly onto your vehicle and you'll immediately see it start working.    With added lubricants and gloss enhancers, you'll be able to safely wash your car without a water source leaving behind a radiant shine.  No one will know that you didn't use a foam cannon.
Wipe the mess up in a single direction - not in a circular motion.
To make your bottle of H2o 2go last longer, dilute the entire bottle into a pump sprayer.
✔️ Features

💠 16oz Spray bottle
💠 Safe on all surfaces
💠 Does not leave residue
💠 Clean without a water source
💠 Added lubricants and gloss enhancers
💠 Smells Great
❔ How to use it

🔔 SHAKE WELL BEFORE USE
1. Spray directly onto the surface
2. Wipe up mess using a clean, premium microfiber towel
3. Use another clean microfiber towel to buff dry
4. Repeat if necessary
View full details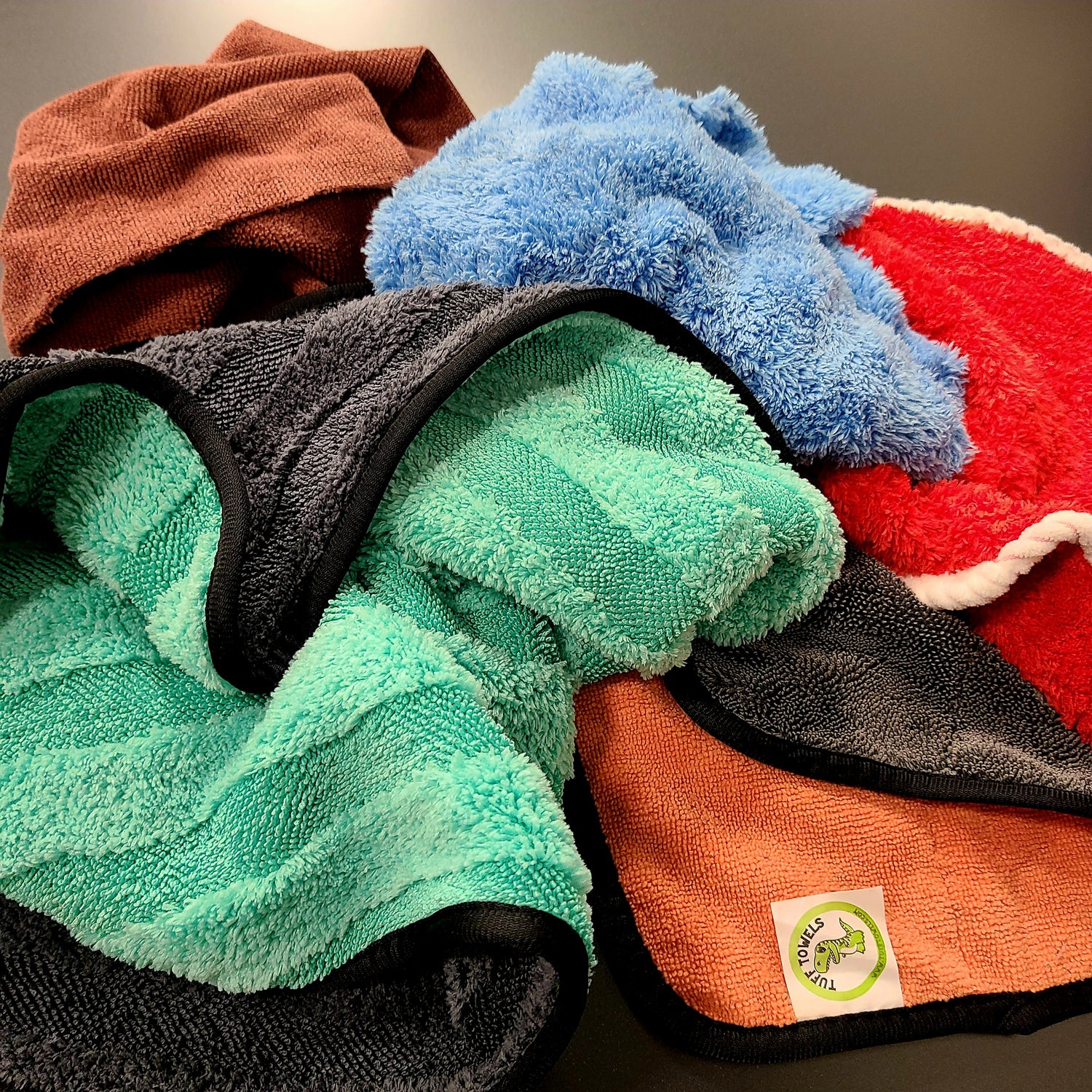 Don't forget your towels!
Our premium microfiber towels will leave you wondering how you've went so long without them! Once you go Tuff, you'll realize that you've had enough with the junk!
Show Me!