Regular price
Sale price
$29.99
Unit price
per
Sale
Sold out
🔥 Why it's Awesome
Remove IT was designed to break down glue and other adhesives left behind by decals, stickers and wraps.  It's safe to use on paint, glass, PPF, wheels and carbon fiber. 
Remove IT will easily aid in the removal of glue and other adhesives.  Spray it on, let is work, then scrap or scoop the glue right off - it's that easy.
✔️ Features

💠 16oz Spray bottle
💠 Breaks down glue and other adhesives
💠 Easily remove decal & sticker residue
💠 Safe for clear coats, glass, wheels, PPF and carbon fiber
❔ How to use it

⚠️ Do not use on leather, rubber, vinyl, or raw aluminum

🔔 SHAKE WELL BEFORE USE
1. Use a heat gun to soften the decal then pull at a 45° angle to remove
2. Spray Remove IT on the glue and sit for 30-60 seconds - no longer than two minutes
3. Use a plastic squeegee or soft scraping tool to scoop soften glue off of the surface
4. Spray Remove IT onto a towel and wipe away any left over residue
5. Rinse worked area thoroughly with water
View full details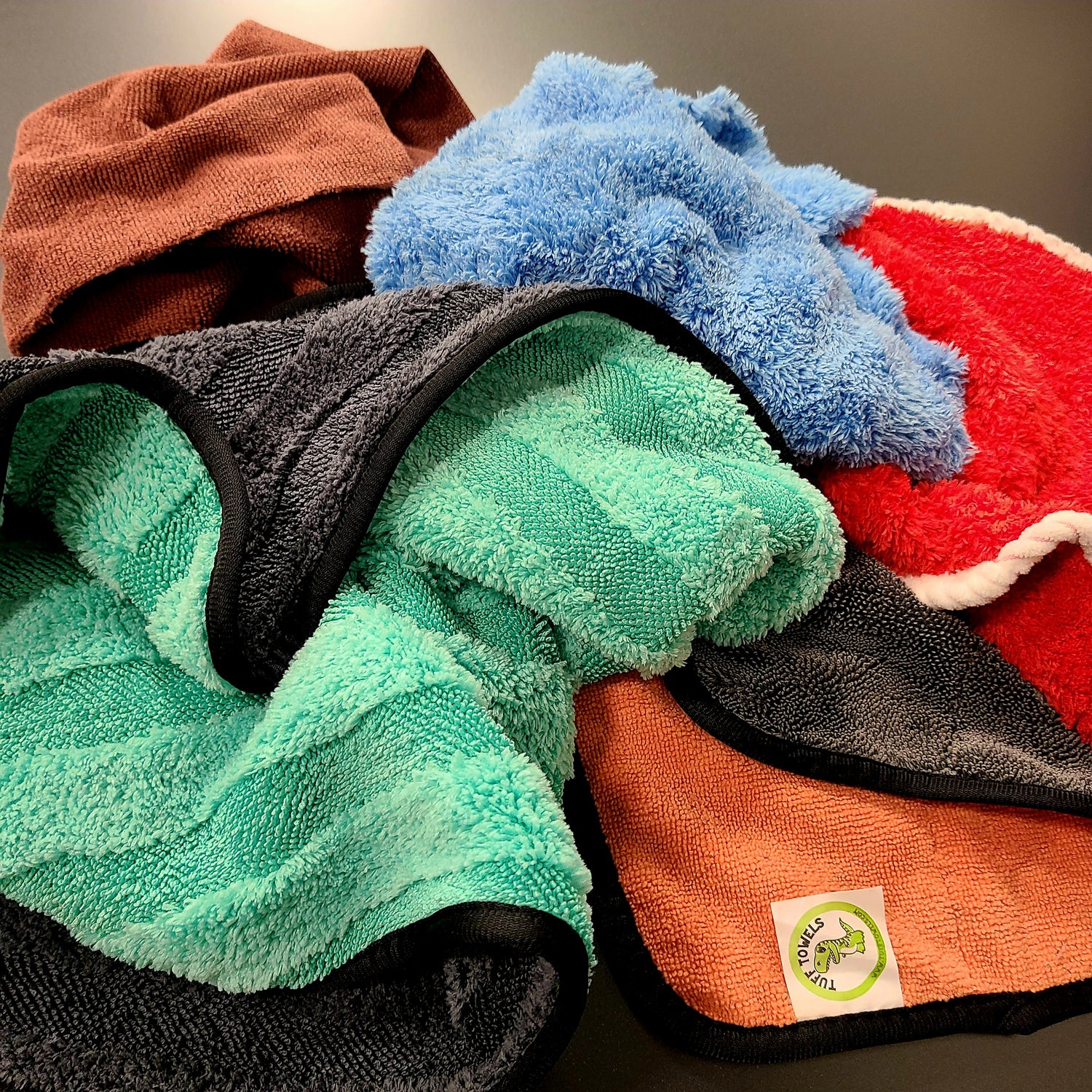 Don't forget your towels!
Our premium microfiber towels will leave you wondering how you've went so long without them! Once you go Tuff, you'll realize that you've had enough with the junk!
Show Me!