Regular price
Sale price
$59.99
Unit price
per
Sale
Sold out
🔥 Why it's Awesome
The life of the foam party is here! 
Our FKN Foam Blaster generates a massive amount of foam from its oversized mouth making sure you soak every inch or your ride!  The heavy-duty clear bottle makes mixing your water and shampoo easier than ever with its wide opening. 
Foaming your vehicle allows the shampoo to break down and lift dirt, mud, bugs, salt and other grime so you can easily power wash them away.
More foam means more lubrication for a scratch free washing experience.
Use with our FKN Fubsy Pressure Washer Gun for ultimate control and maximum foam!
Technical Specs
Pressure range: 800-5000psi
Standard 1/4" quick connect fitting to attach pressure washer guns
✔️ Features

💠 34oz bottle
💠 Crystal clear bottle
💠 Oversized mouth
💠 Massive amounts of foam
💠 Heavy duty construction
💠 Large opening means less mess
💠 Easy operation
💠 Smooth adjustment
❔ How to use it

⚠️ Always pre-rinse vehicle with a power washer to remove loose dirt and build up.

⚠️ Do not foam vehicle in direct sunlight

1. Unscrew the top sprayer section from the lower bottle
2. Add water & shampoo as directed by product and re-attach the top section to the bottle
3. Foam vehicle completely
4. Wash thoroughly
5. Rinse

⭐ For more foam, use more shampoo! You can dump the entire bottle of shampoo straight into a foam cannon for maximum foaming fun.
View full details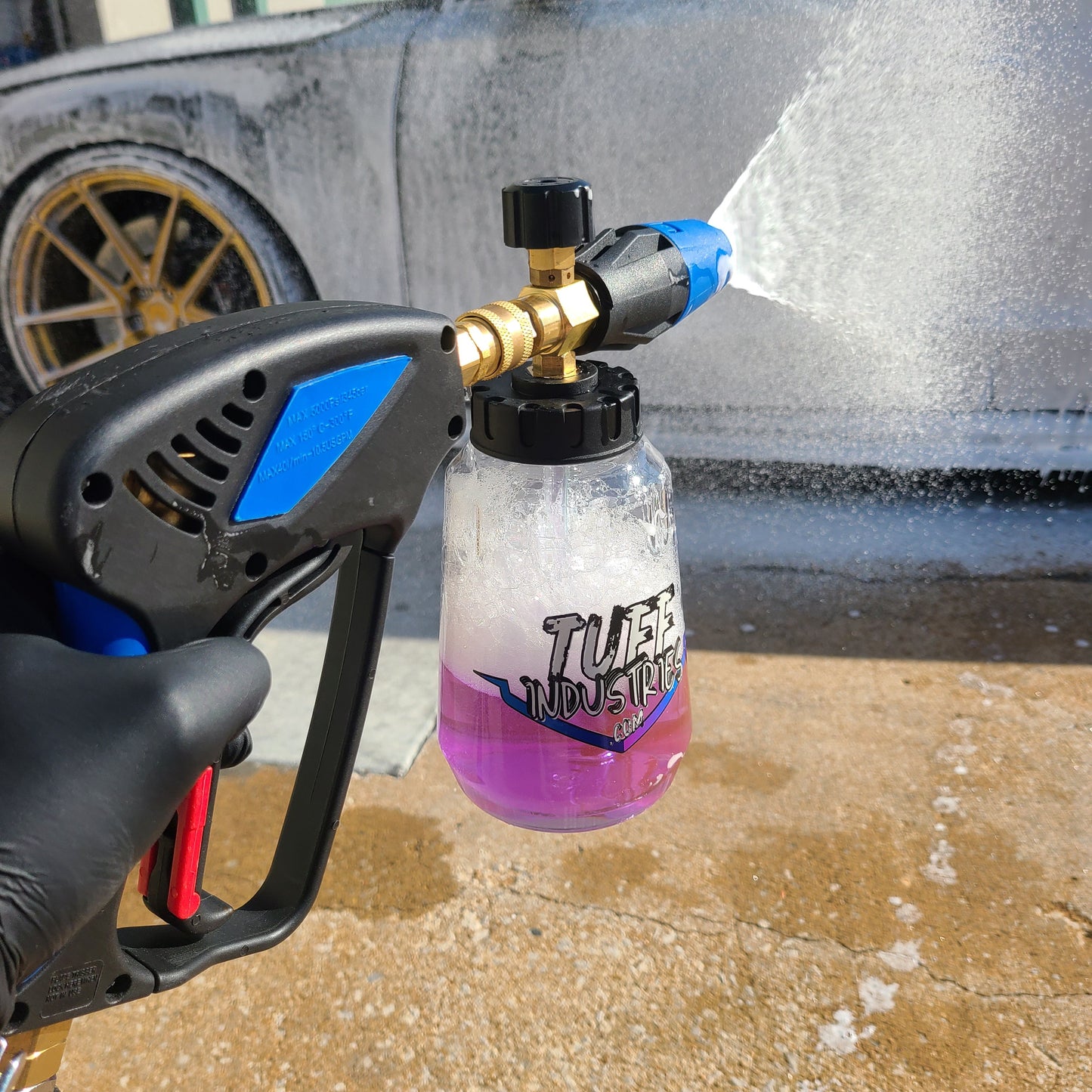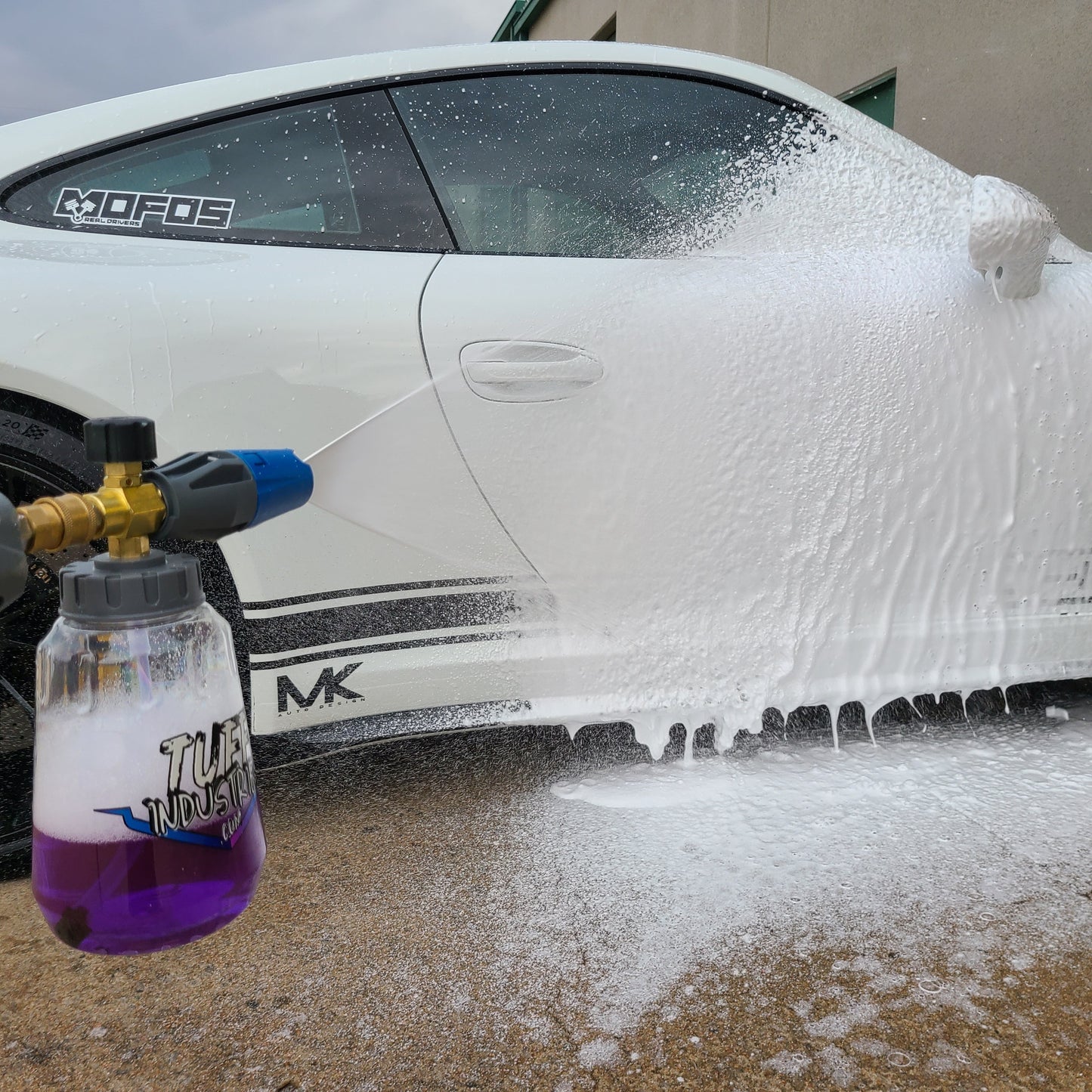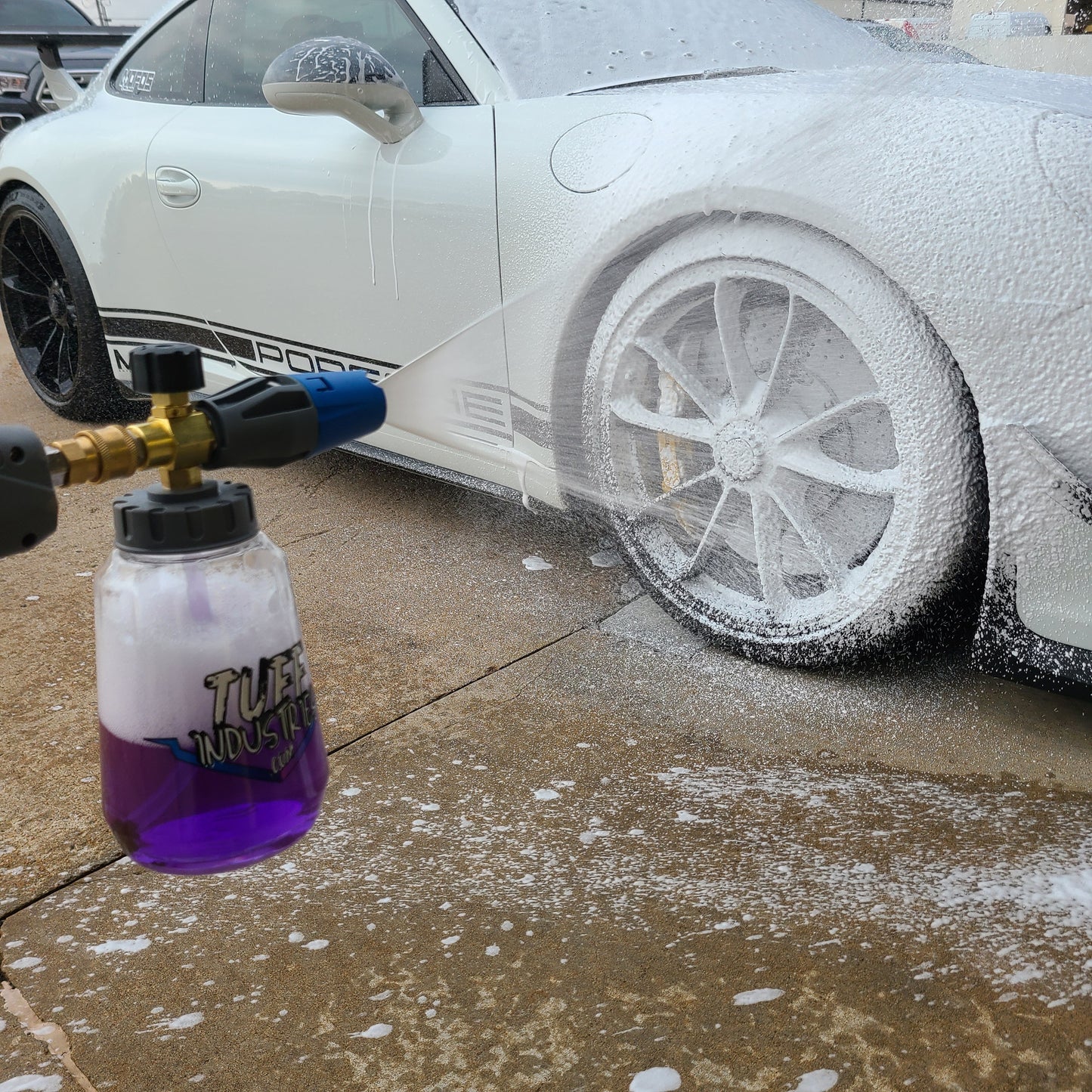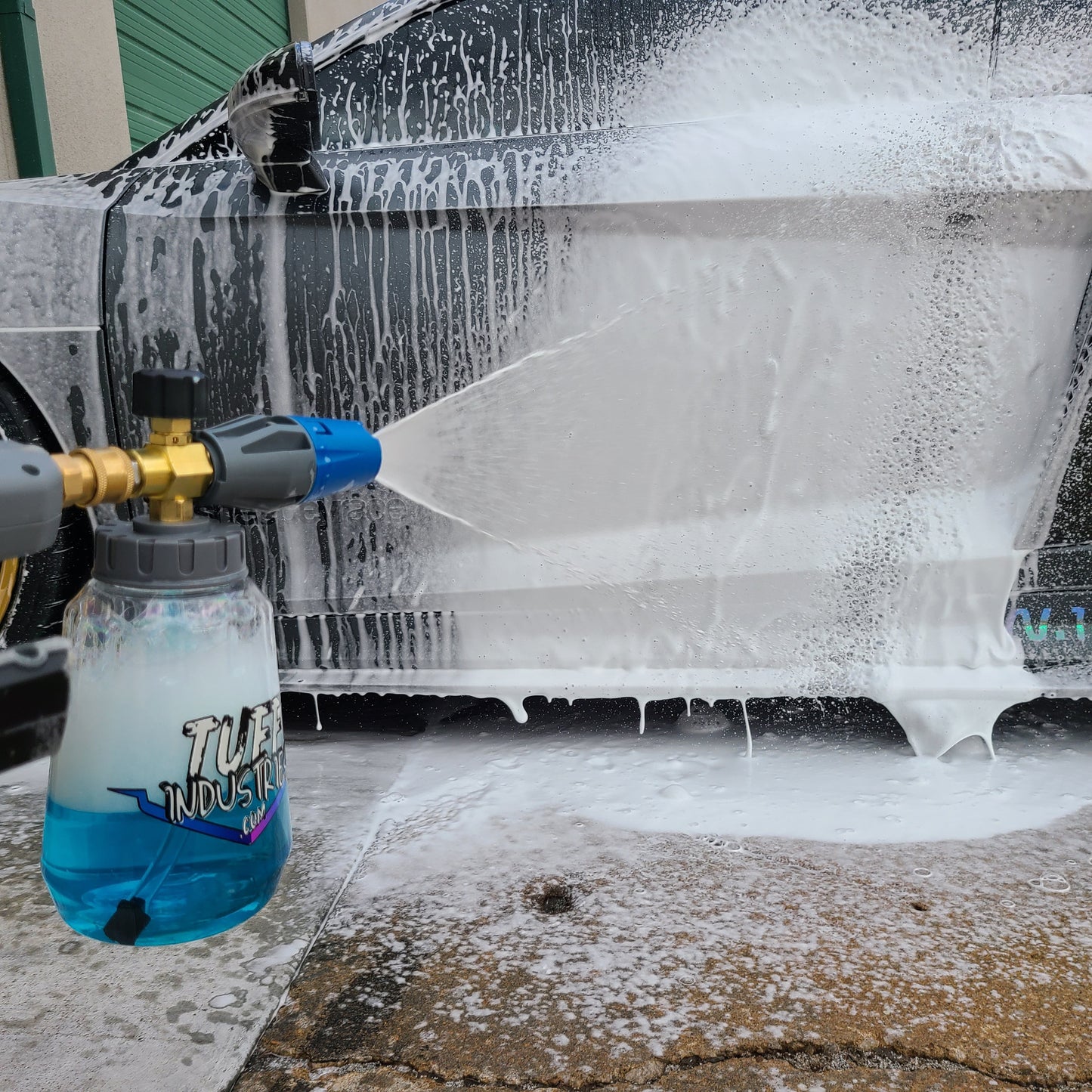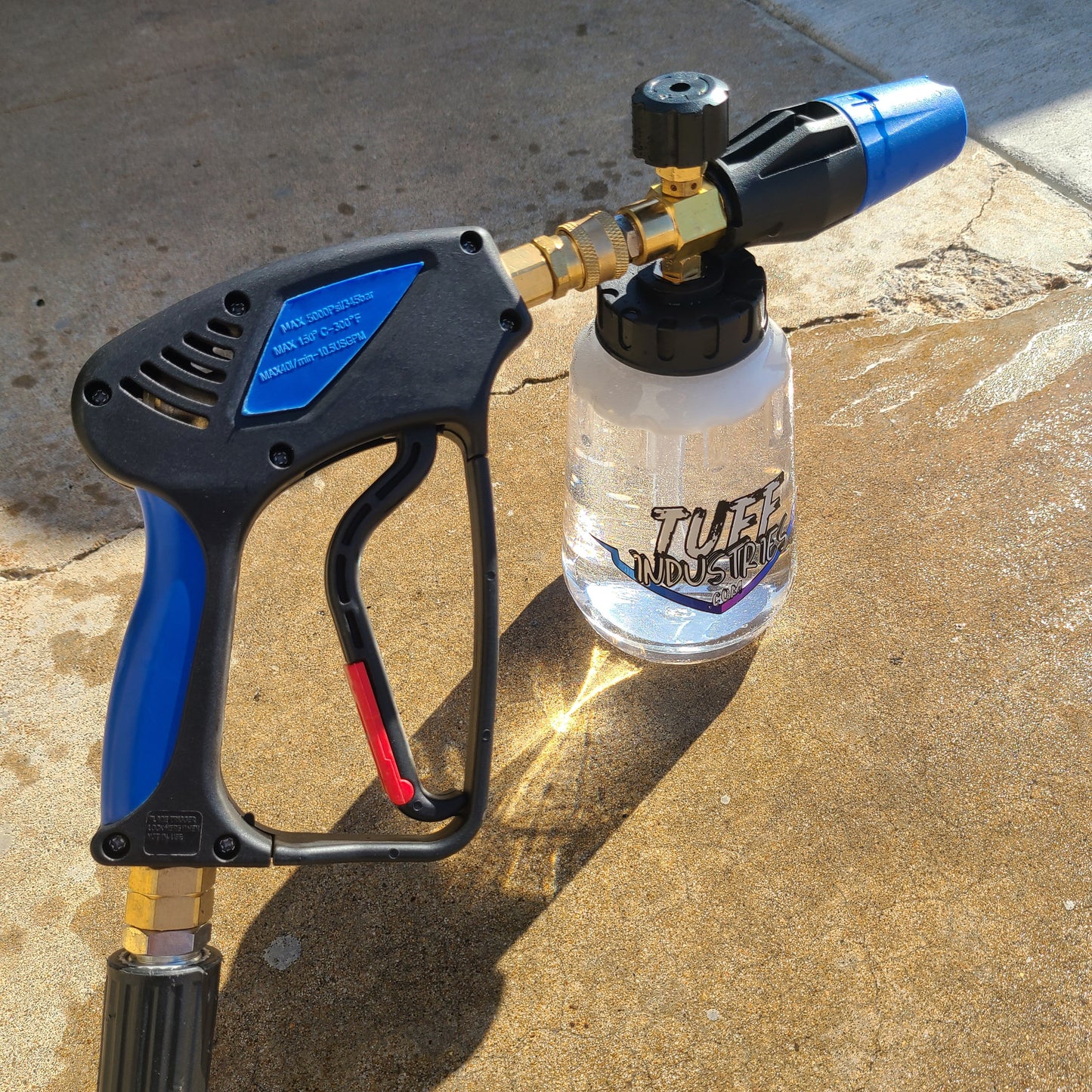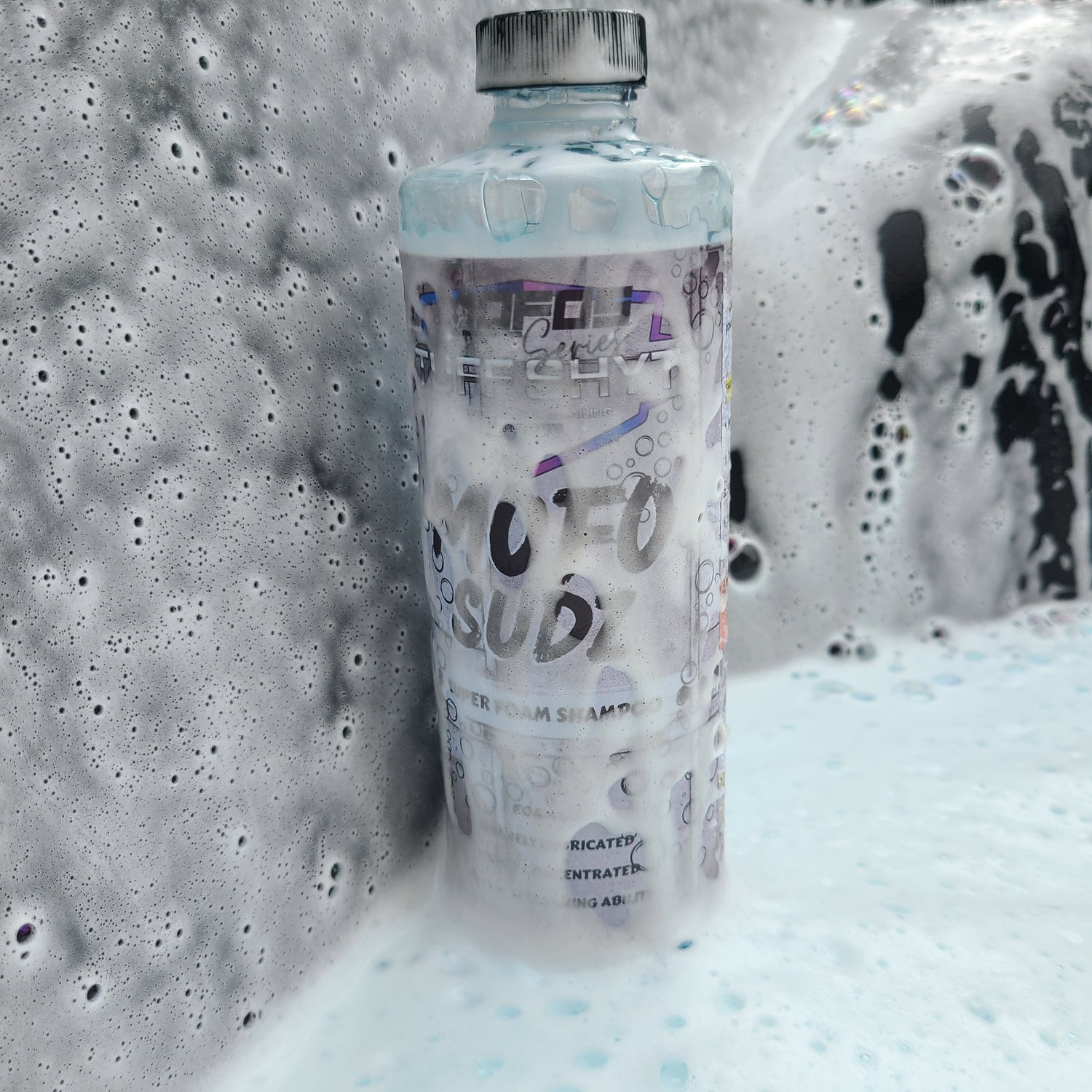 Super Foaming Shampoos
We have a wide selection of car washing shampoos so we know we'll find what you're looking for! Need a shampoo with wax? No problem! Need a ceramic shampoo? We got you! Did you have a weekend of off road activities and its time to clean up? We have a shampoo for that too!
Show Me!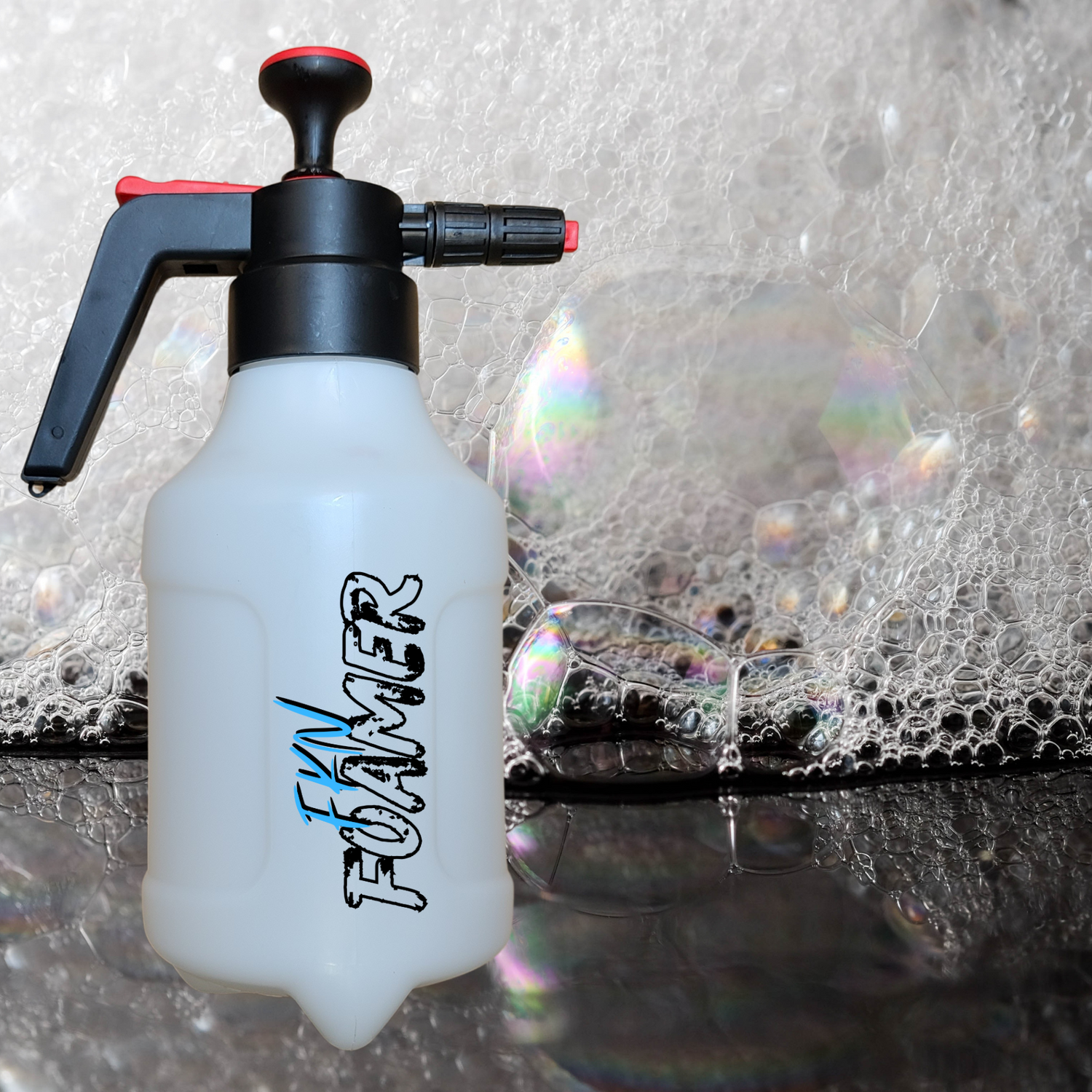 Portable Pump Foamer
Our Pump Foamer is perfect for pre-washing your wheels or use it to foam down the entire vehicle. This foamer is also great for reaching wheel wells and other areas that a foam cannon can't fully get to.
Show Me!