Regular price
Sale price
$13.00
Unit price
per
Sale
Sold out
🔥 Why it's Awesome
Omni Vision is an ammonia  free, streak free glass cleaner that is safe to use on all glass, mirror, chrome, and tint.  With no harsh chemicals, this is the perfect glass cleaner to remove fingerprints, dust, and other elements without leaving any residue behind.  It won't damage window tint, which makes this an asset to have in your interior cleaning arsenal.
Omni Vision is suitable for interior and exterior cleaning for auto, home, office, and more.
For interior glass fog prevention, use No Fog.
🧼 Features

🧼 16oz Spray bottle & 1 gallon refill jug
🧼 Streak-free cleaning
🧼 Ammonia free & chemical free
🧼 Does not leave residue
🧼 Safe for all glass, mirrors, chrome, window tint, LCD screens and more
❔ How to use it

🔔 SHAKE WELL BEFORE USE

1. Spray Omni Vision directly onto the surface to be cleaned
2. Use a clean microfiber towel to wipe surface clean
3. Flip the towel over to buff away any streaks for a crystal clear finish

🚫 Do not spray Omni Vision directly onto screens, lenses or instrument clusters. When cleaning these surfaces, spray Omni Vision onto a clean microfiber towel, then wipe surface clean.
View full details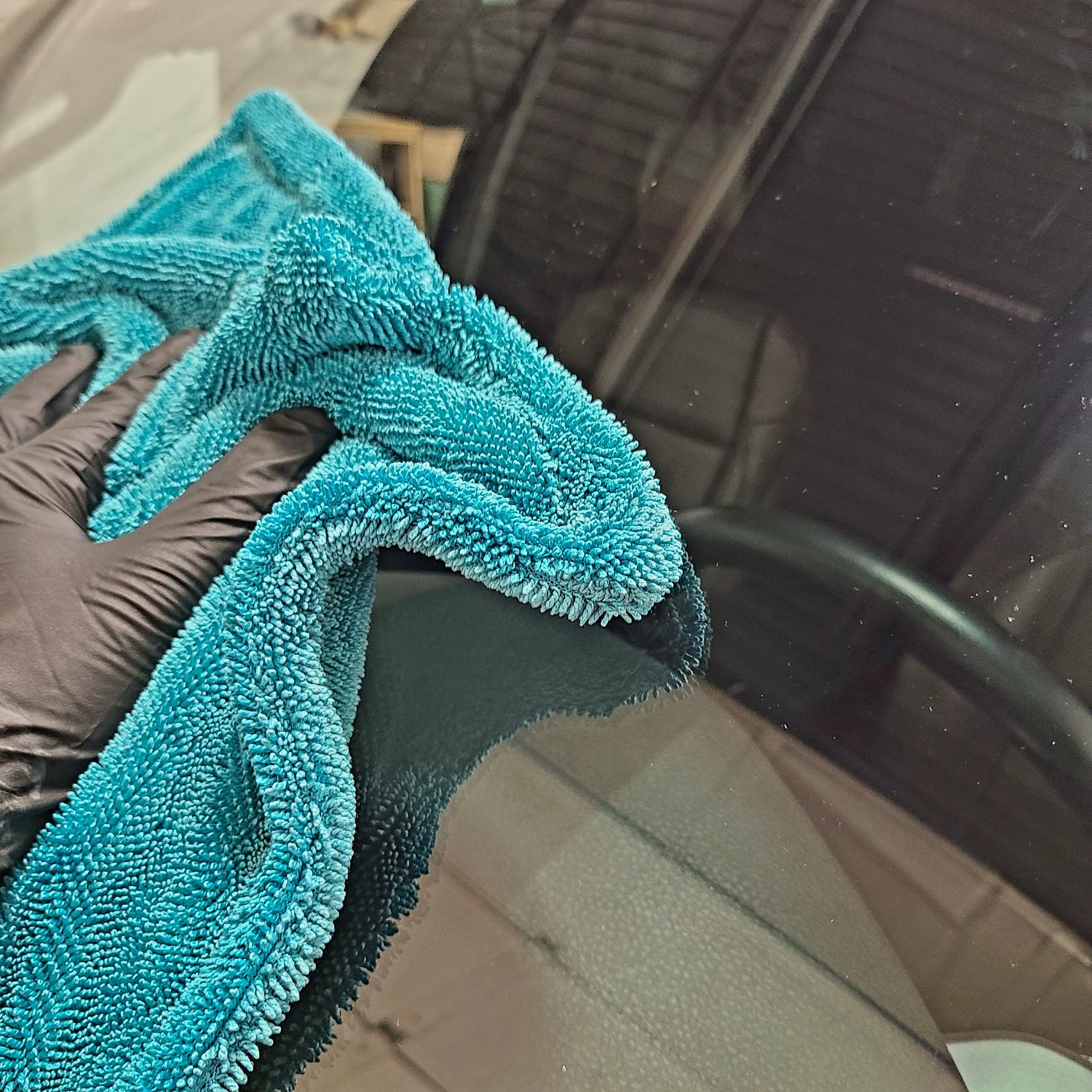 Glass Cleaning Towels
Our variety of glass cleaning towels will leave your windshield gleaming bug free when paired with any of our dedicated glass cleaners. Say good-bye to useless towels and introduce yourself to our dedicated Glass Towel.
Shop Glass Cleaning Towels